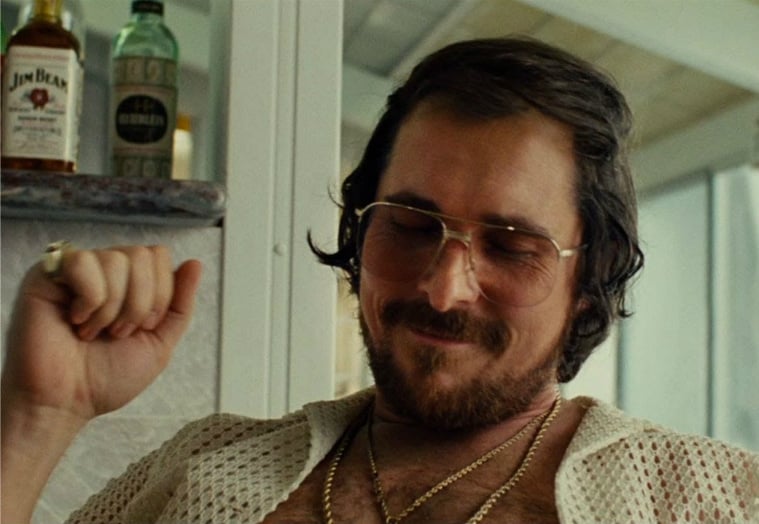 For all the talk about David O. Russell's American Hustle and its seven Golden Globe nominations, conversations about the film seem to inevitably drift towards actor Christian Bale and his impressive physical transformation for the role — something that's become a constant in the actor's career.
In order to play conman Irving Rosenfeld in the film, Bale packed on 42 pounds, shaved a portion of his head, and trained himself to walk with a slouch. But physical transformations such as this do not come easy. The increased weight gain combined with the actor's slouch reportedly resulted in a herniated disc and the actor ultimately lost 3 inches from his height.
Bale also noted that gaining and losing weight is not nearly as easy as it used to be. "I think I'm certainly getting older. I thought I was going to lose the weight I gained for American Hustle," he told USA Today. "I said, two months, flat, that'll do it. I was 185 and I went up to 228 for it. And I'm still working that off!"
Of course, while Bale has become well-known for his extreme method acting style, he's by no means the only actor to undertake a crazy physical transformation. Here are seven actors who have shown insane devotion to their craft over the years, often risking their health in order to do so.