17 Innovative Ways to Make Lasagna
Comforting and cheesy, lasagna is a layered go-to casserole in many households. While the classic and favorite marinara or meat sauce version is always a hit, after making it so many times, the dish becomes a little bland — no matter how great the recipe is. When you need a new lasagna dinner, try one of these 17 recipes.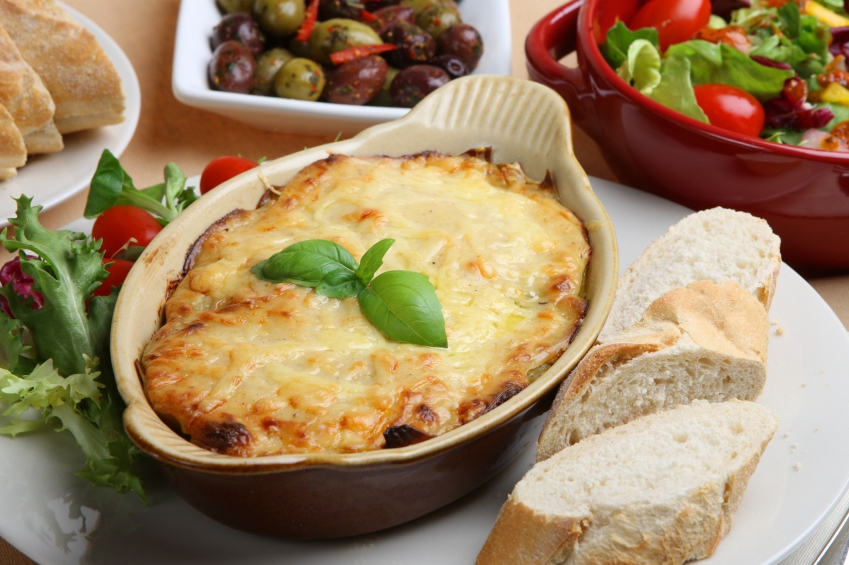 1. Red sauces — with and without meat — tend to dominate the lasagna scene, but Alfredo deserves a chance to shine. Pinch of Yum corrects this problem with Veggie Alfredo Lasagna, and it is a combination of comfort foods you will not want to miss.
2. Eats Well With Others brought together beer, chocolate, squash, and pasta for Mole Butternut Squash Lasagna, an unforgettable dish. Mole is a Mexican sauce, and the savory chocolate sauce will pair wonderfully with the sweeter elements of the dish.
3. The Lasagna Stuffed Spaghetti Squash from Ari's Menu is a no-noodle play on the layered pasta bake. The recipe will have you stuffing spaghetti squash with your favorite lasagna fillings all year long.
4. Another noodle lasagna comes from Oh, Sweet Basil, but don't think you won't be satisfied with this cheesy vegetable dish. Covered with a homemade meat sauce, Zucchini Lasagna is a fresh, filling meal.
5. Meat sauce has serious competition, because Closet Cooking has blended a simple, veggie-based sauce to make Mushroom Lasagna Roll Ups in Creamy Gorgonzola Cauliflower Sauce. Homemade, delightful, and rich, do not let any carnivorous tendencies lead you away from this recipe.
6. Tastes Better From Scratch is rolling up a good time as well with these Caprese Lasagna Roll Ups. Tomatoes, basil, and mozzarella cheese are rolled up in a lasagna noodle for a creative vegetarian take on Caprese flavors and lasagna.
7. The step-by-step pictures and instructions Southern Plate provides for Tex-Mex Lasagna ensure dinner success for anyone following the recipe. You can even spice it up by choosing a salsa that brings the heat.
8. Skip the oven and make a Healthy Skillet Lasagna like Apple of My Eye did. Stovetop cooking won't be your only change: Instead of using ricotta cheese, the dish is packed with cottage cheese, a savory swap you will want to try again and again.
9. Also leaving the oven behind is the Lasagna Soup from A Farmgirl's Dabbles. A hearty, warming soup, you'll want to have a pot on the stove any time the weather turns rainy or cold.
10. Instead of layering lasagna noodles, Cooking With My Kid opted for a different pasta. The result was Ravioli Lasagna, a quick to prep and bake casserole that has plenty of potential for adaptation, depending on how your raviolis are filled.
11. Lasagna is not an appetizer-friendly food. At least, not until you make Mini Spinach Lasagna Roll Ups. Girl Who Ate Everything gave this perfect party food to Tablespoon, and you'll want to to put it on the menu for your next gathering.
12. Keep your oven free by cooking your lasagna in a crockpot with The Crockin' Girls's recipe. This Crockin' Lasagna will be rocking everyone's dinner plate, and with your oven empty, you can bake a sweet after-dinner treat or a side of garlic bread to go with your meal.
13. Cassie Craves has a way for you to get your spinach dip fix at the dinner table. All you have to do is bake this Spinach Artichoke Lasagna and try to refrain from eating the whole pan.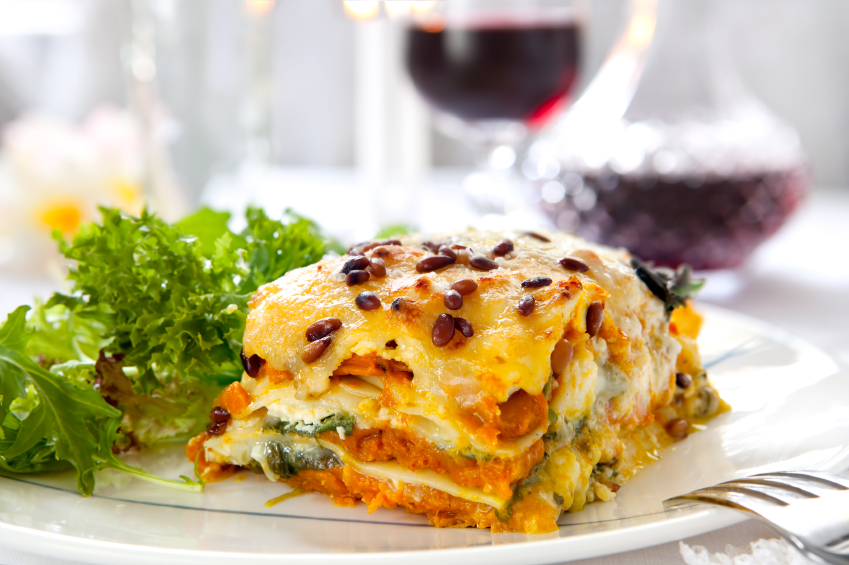 14. Lasagna with Pumpkin and Sage-Infused Béchamel is a force of fall flavor for your tastebuds. Goboroot took inspiration from garden-fresh pumpkins, and the creamy, unique pasta gives comfort food a gourmet feel.
15. But don't leave summer behind entirely before making The Cozy Apron's Six-Cheese Lasagna with Pancetta, Spinach, and Asparagus in a Summer Basil-Cream Sauce.
16. Lasagna isn't only for dinner — you can have a dessert inspired by the classic casserole, too. For a bite-size treat, make the Chocolate Lasagna Cupcakes from Center Cut Cook.
17. If that doesn't appeal to you, put together a Chocolate Peanut Butter Cup Lasagna. Like the previous recipe, Melissa's Southern Style Kitchen's dessert doesn't require any baking, just a healthy appetite.
More from Life Cheat Sheet:
Want more great content like this? Sign up here to receive the best of Cheat Sheet delivered daily. No spam; just tailored content straight to your inbox.