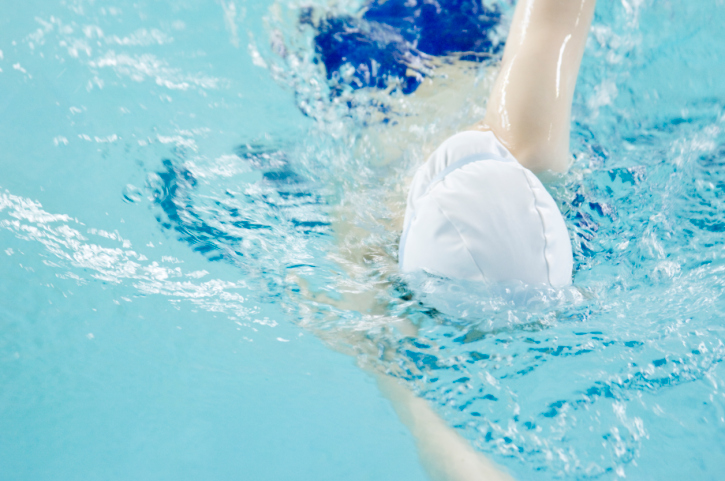 Swimming laps can be repetitive, boring, and cause you to lose interest in your pool workout in favor of laying on your favorite float. Instead, try one of these water workouts that promises cardio and strength training. Best of all, you can intersperse them throught the day, so you can still enjoy quality float time. By the end of the summer, these moves will give you a body that will blow you out of the water.
1. Treading Water Intervals
Interval training, or HIIT, blasts calories with a spurt of all out energy alternated with rest. Similar to sprint intervals, next time you're in the pool tread water as hard as you can for 30 seconds, then float to the surface and take a rest. Do this on and off 30 times over your afternoon in the water, and according to Active.com, you'll burn 300 calories without leaving the water.