4 Ways Love Makes You Healthier, According to Research
Regardless of whom you love, whether romantically or platonically, it's making you healthier. Scientific studies of the feeling have shown that love can actually make marked improvements to your physical and mental health. Chemical events occurring in the body can lead to lower blood pressure, decreased stress and depression, and can even help wounds heal more quickly. Whether it's new love or the kind that has stood the tests of time, we explore what science has to say about how love is making us healthier.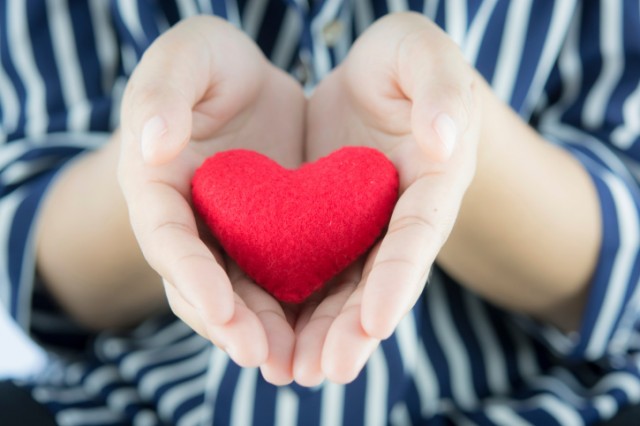 1. Love lowers blood pressure
A study led by Dr. Brooks Gump at the State University of New York at Oswego showed that when you're with your spouse, your blood pressure drops. While the drop is more significant when you're in a happy relationship, it doesn't actually matter if you're still living happily ever after; the study showed that even in poor relationships, blood pressure lowers when you're in close proximity to your significant other. Dr. Gump hypothesizes that part of the reason for this happening even in unhappy relationships is that the relationship was familiar and that participants were in predictable situations.
Hugging and cuddling is particularly good for our blood pressure. Not only do our oxytocin levels go up with touch, but when we're hugged, our vagus nerve is stimulated and signals to slow your heart rate and lower blood pressure. This happens through any deep connections we have, not just romantic ones. Hug your loved ones more often; it's good for your heart and theirs!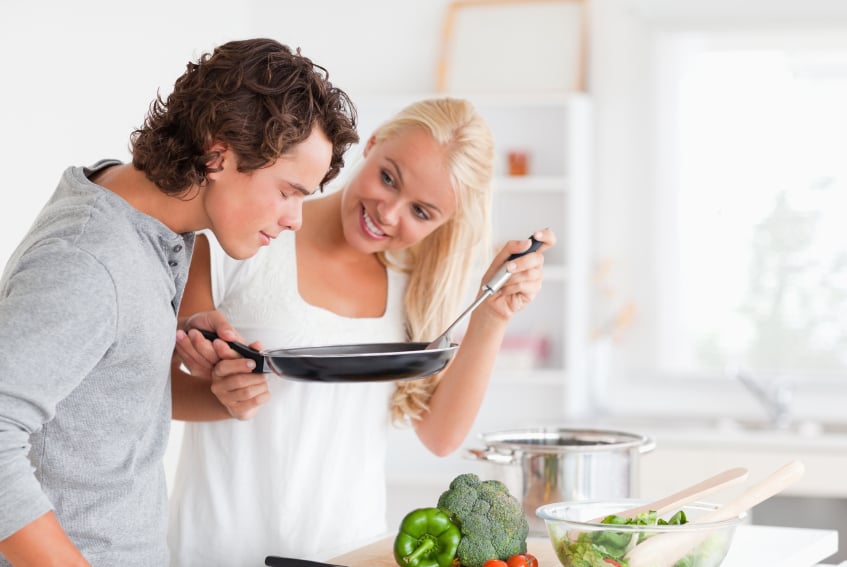 2. Love helps you make better choices
Whether it's cutting back on your vices or making positive lifestyle choices like eating better and going to the gym, love has a way of helping you commit to making better choices regarding your health. A 2007 report for the Department of Health and Human Services reviewed and discussed a number of studies on the subject. What we see is that when someone enters a long-term relationship, instances of binge drinking drops 5%. Another study showed that if one partner stops drinking, the other is 5 times more likely to follow suit than if they weren't in a committed relationship. Marijuana use drops 7%, though the change is really only reported in men; the study attributes this to a higher rate of use for men than women in the first place. Though about 6 pounds of weight gain is associated with marriage, there is also evidence that married folks eat more vegetables. Luckily, another study out of California State University in San Bernadino shows that a loving relationship improves athletic performance.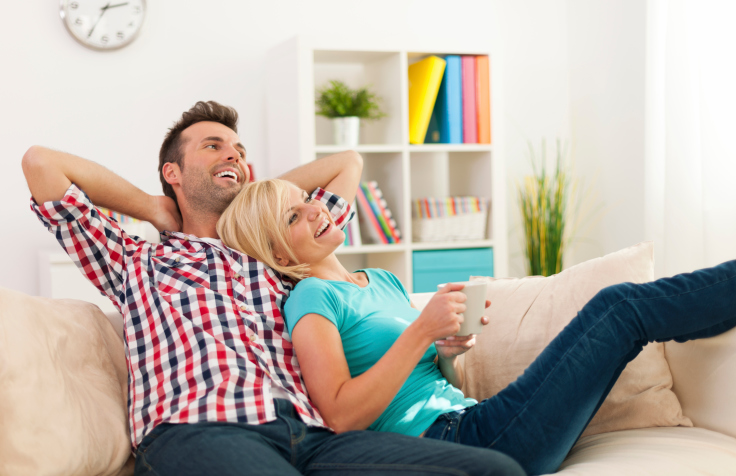 3. Love improves mental health
Being in love is good for your mental health, too. In a 2007 study on marriage's effect on depression published in the Journal of Health and Social Behavior, researchers found that married couples scored an average of 3.42 points lower on the 84-point depression scale than unmarried people. It's not just that folks who are more depressed are less likely to find someone to marry them, either. The study showed that participants who ranked more depressed on the scale had much steeper improvement than those who ranked lower pre-marriage. It doesn't just apply to married couples, either. Simply living together shows a reduced risk of mental health problems. Middle-aged women living with a significant other have as much of a reduced risk of mental health problems as those who are married.
Love has undeniable effects on stress, too. Just being with your loved one keeps your cortisol (the stress hormone) levels down. Various other studies have shown that touch helps manage existential fears, and that infants and children shown more love in the early stages of life have lower rates of stress and depression as adults.
4. Love increases longevity
The National Longitudinal Mortality Study has found that married couples have a longer lifespan than unmarried people. Married couples also have a reduced risk of heart disease, lung disease, diabetes, and Alzheimer's Disease. Married men, specifically, are about half as likely to suffer a heart attack as unmarried men. Perhaps unsurprisingly, becoming widowed can drastically affect your health even in one year. The 2007 report referenced earlier showed a 39% increase in mortality odds for widows and widowers than married couples. Those who never married, though? They have 58% higher odds of mortality than those who are or were at some point in a long term, committed relationship. Turns out, the secret to a long life may be true love.
More from Life Cheat Sheet:
Want more great content like this? Sign up here to receive the best of Cheat Sheet delivered daily. No spam; just tailored content straight to your inbox.