5 Handy Travel Tips for Dealing With a Canceled Flight
For all the brilliant experiences and opportunities that air travel has brought us since its advent, there are a few major pitfalls to cope with in the process. Even the most cautious planners among us can't predict erratic weather conditions, airline snafus, or other factors leading to cancellations. You can, however, follow these five tips to make the best of a canceled flight at the last minute!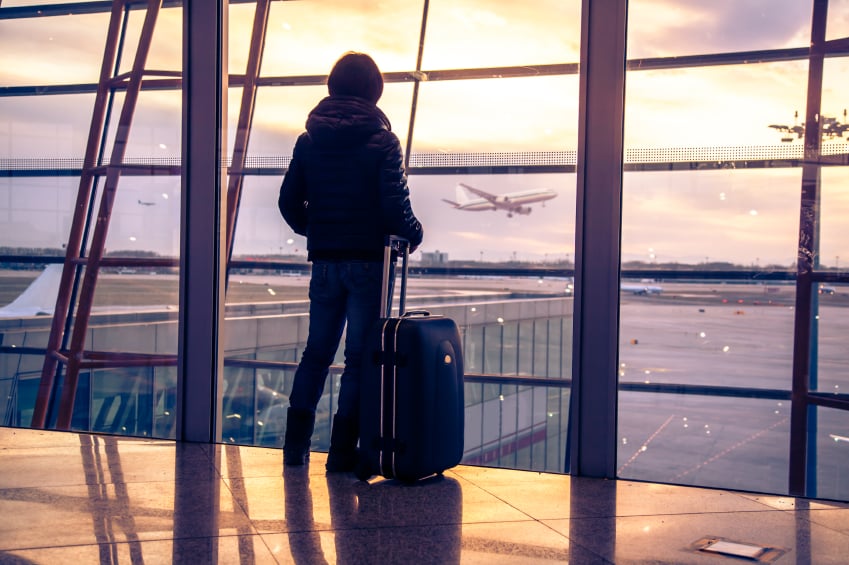 1. Keep essentials in your carry-on
There are tons of helpful resources online when it comes to packing a reasonably sized carry-on bag of essential items. USA Today shares this article covering anything a traveler might need in a pinch, while The Every Girl offers itemized, female-specific lists to suit any travel occasion. Crucial items for any traveler include a toothbrush, hairbrush, moisturizer, headache medicine, chargers, headphones, and a sweater.
For additional tips on efficient packing, check out Lifehacker's helpful tutorial on the subject.
2. Rebook by phone
Brett Snyder of Cranky Concierge, an air-travel assistance firm, recommends that flyers immediately call the airline's customer service number upon learning of a flight's cancellation. Real Simple explains that this easy move will not only eliminate the need to join a long line of frustrated travelers at the check-in counter, but it will also expedite the entire rebooking process.
Always keep the airline's phone number handy in your wallet or phonebook in the event of last-minute emergencies. USA Today reports that there are three major airlines that offer a "Rule 240″ clause, meaning that the carrier in question will seek out an available seat on another flight out of the airport — even if it's on a competitor's flight!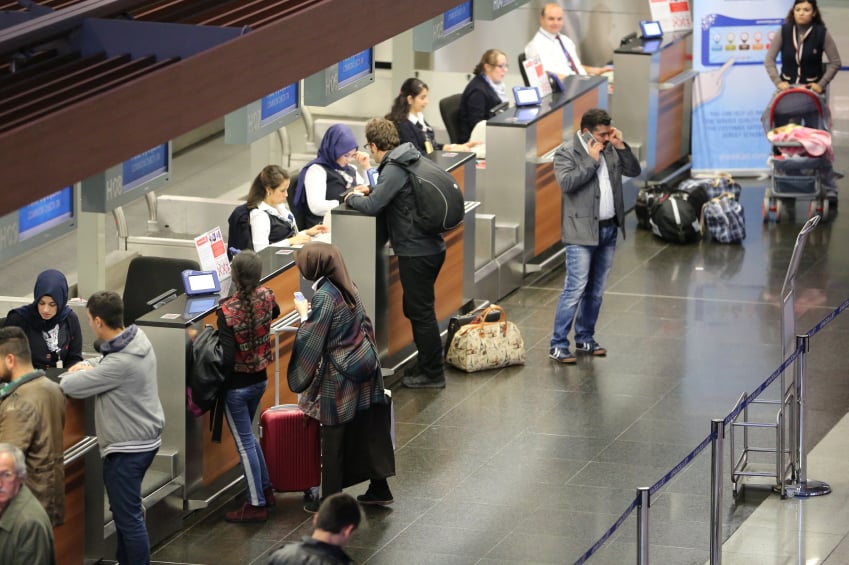 3. Seek compensation (if entitled)
Airfare Watchdog has a page that links directly to each airline's contract of carriage, helping you — the passenger — determine your rights in the event of a delay or cancellation. Make sure to familiarize yourself with your carrier's obligations to you as a traveler, as oftentimes, you are entitled to compensation and/or other amenities.
The Department of Transportation points out that airlines are only required to compensate passengers when a passenger is "bumped" from an oversold flight. The same rule does not apply to flights delayed or canceled for other reasons, but it's still worth looking into compensation options. Such policies are at the discretion of the airline but can sometimes work to your advantage, even if it just scores you free meals and accommodations. You can find each carrier's cancellation policies in its contracts of carriage (as linked to on Airfare Watchdog).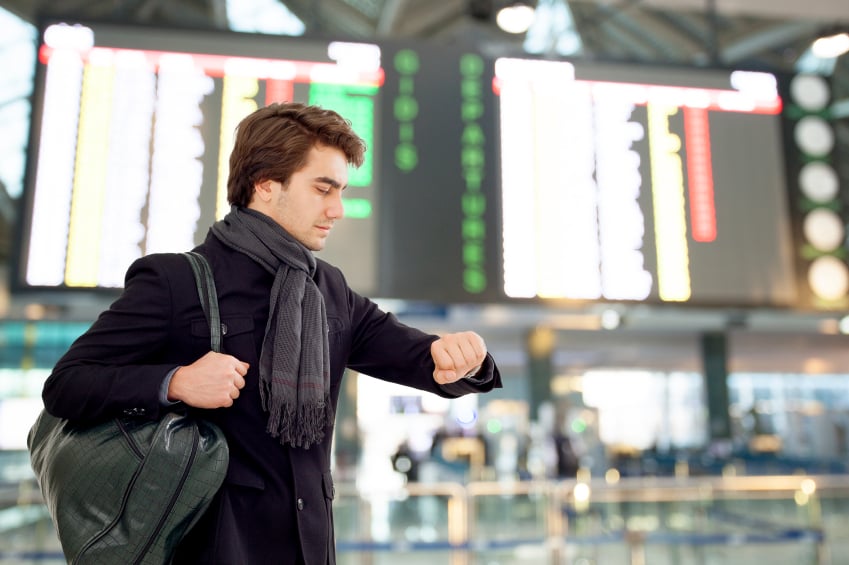 4. Find a hotel with ease
If you're unable to rebook a flight for the same day, you'll need to embark on a search for last-minute accommodations near your point of departure. The Hotel Tonight app for iOS and Android selects area hotels based on proximity and quality, eliminating the hassle of doing all the research yourself after a long day at the airport. Oftentimes, the app can even help you score last-minute deals on available rooms. You'll be getting your beauty sleep in no time!
5. Use tech to find good food in a snap
You've spent enough time at the airport as it is, so if you've got time to kill, then escape the madness and grab a bite to eat elsewhere. Apps like Yelp can help you find the best places to eat based on user-generated ratings and reviews, as well as location. If you'd prefer another resource, Lifehacker offers several other mobile-friendly options for restaurant discovery and reservations — some of which will even make your decision for you, if you're feeling adventurous!
More from Life Cheat Sheet:
Want more great content like this? Sign up here to receive the best of Cheat Sheet delivered daily. No spam; just tailored content straight to your inbox.