Did you get your recommended three cups of vegetables today? What about yesterday or the day before that? Chances are, probably not. Recently, the U.S. Department of Agriculture's Economic Research Service (ERS) evaluated what vegetables Americans are consuming and in what form they take their produce. On a typical day, the average American eats about 1.5 cups of vegetables, and almost half of that is in the form of potatoes or tomatoes. Only about 10 percent of the vegetables consumed were in the form of dark greens or bright orange options.
Not only are Americans missing out on vital nutrients, the ERS report notes when they do eat a vegetable, it is generally prepared in a manner that adds fat and sodium while reducing the fiber content. Potatoes are often eaten as chips or fries, and tomatoes come in the form of sauces for pasta and pizza. To make healthy changes, the ERS says many Americans will likely have to reconsider how they eat their vegetables. To up your vegetable intake and break out of the tomato-potato trend, here are six recipes with more than their fair share of vegetables.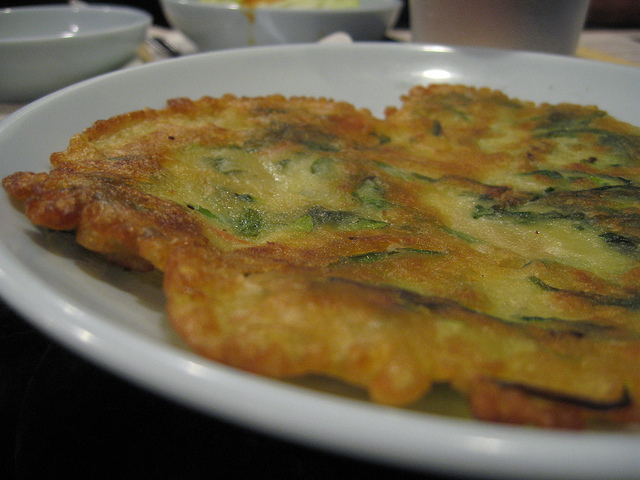 1. Vegetable Pancakes
Who says you can't have your cake and eat your vegetables, too? Certainly not Paula Deen, who gave her vegetable pancake recipe to the Food Network during an episode all about brunch.
Ingredients:
½ cup all-purpose flour
½ teaspoon baking powder
½ teaspoon salt
¼ teaspoon pepper
1 egg
¼ cup milk
1 cup grated carrots
1 cup grated zucchini
2 green onions, sliced
2 tablespoons oil
Directions: In a mixing bowl, stir together the flour, baking powder, salt, and pepper. In another bowl, beat together the egg, milk, carrots, zucchini, and onions. Add this to the dry ingredients and stir until combined.
Using a large skillet, heat 1 tablespoon of oil over medium heat. Pour the batter by tablespoons into the pan, making a few pancakes at a time. Cook about 2 minutes on each side until golden brown. Add the remaining oil to the pan as needed. Serve pancakes at once.