Move over, Minute Maid, and cool your heels, Country Time, because we're going to be pouring our own homemade iced teas and lemonades out of tall pitchers into our glasses this summer. The mixes and pre-bottled drinks are useful, but nothing beats the heat quite like a glass of freshly squeezed lemonade or perfectly flavored tea. Plus, when you make your own version of these classic drinks, you can customize the flavors for unique variations. Keep reading for seven recipes to get you started sipping on the best iced teas and lemonades you haven't tried yet.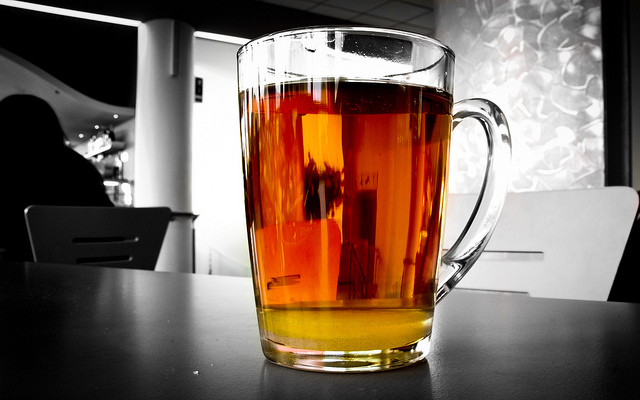 1. Orange-Earl Grey Iced Tea
You often think of making sure you get enough vitamin C during cold and flu season, but it is an important part of your diet year-round. Eating Well has the spring and summertime solution for your vitamin C needs with this iced tea recipe.
Ingredients:
¼ cup loose Earl Grey tea, or 12 Earl Grey tea bags
peel of 1 orange, plus orange wedges for garnish
4 cups boiling water
¾ cup orange juice
¼ cup sugar
4 cups cold water
Directions: Steep loose tea (or tea bags) and orange peel in boiling water for 3-5 minutes. Strain the tea (or remove tea bags and orange peel) and pour into a large pitcher. Stir in orange juice and sugar until the sugar is dissolved. Add cold water. Refrigerate until chilled, about 2 hours. Serve over ice with orange wedges, if desired.