Vibrant, sweet, and juicy, mangos are appealing to the eye and the tastebuds — precisely why you need to be baking and cooking with them all year round. Mango.org explains that since there are two mango growing seasons (spring and fall) one of the six most common varieties are likely to be in your grocery store no matter when you go searching for this piece of fruit.
From Mexico, there are Hadens (April and May) and Ataulfos (March to July); Haiti has the Francis–in season from May to July. In the U.S. and Mexico are Keitts in August and September; while from January to March and June to August Mexico, Ecuador, and Peru are producing Kent mangoes. Finally, there is the Tommy Atkins grown primarily in Mexico, Guatemala, Brazil, Ecuador, Peru during two seasons: March to July and October to January.
There are subtle differences in the flavors and textures of the various mangoes. Kents, for example, are sweet and rich while the Tommy Atkins is more mild but still sweet. No matter which variety, you'll be enjoying a sweet fruit that is a incredible source of vitamins C, A, and B6 as well as being a good source of fiber, folate, and copper. So what are you waiting for? Get the mighty benefits and succulent taste of the mango with one of these seven recipes.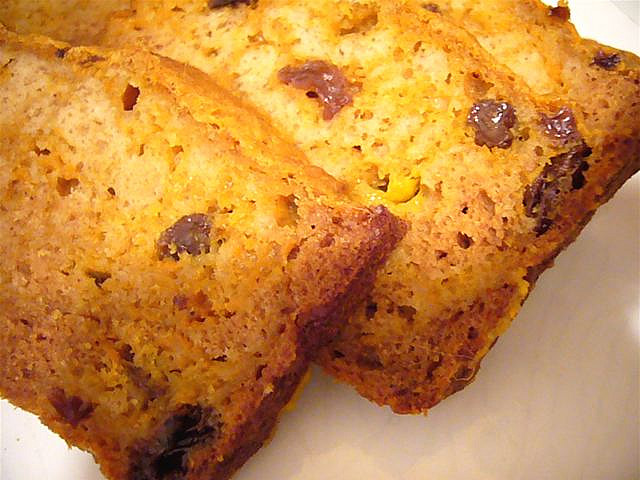 1. Mango Bread
Turn breakfast into a tropical retreat by making AllRecipes.com's mango bread. The recipe makes two loaves of a quick bread that is packed with add-ins like raisins, walnuts, and coconut — everything you need to make for a spectacular breakfast or snack.
Ingredients:
2 cups all-purpose flour
2 teaspoons baking soda
1/2 teaspoon salt
2 teaspoons ground cinnamon
1/2 cup butter, softened
1/2 cup vegetable oil
1 1/2 cups white sugar
3 eggs
1 teaspoon vanilla extract
3 cups peeled, seeded, and chopped mango
1/2 cup raisins
1/2 cup chopped walnuts
1/2 cup shredded coconut
Directions: Preheat oven to 350 degrees Fahrenheit. Lightly grease two 9 x 5 inch loaf pans. In a large bowl, sift together flour, baking soda, salt, and cinnamon. In a large bowl, beat together the butter, oil and sugar until light and fluffy. Stir in the eggs one at a time, beating well with each addition, then stir in the vanilla. Blend this mixture into the flour mixture; just to combine. Fold in the mango, raisins, walnuts, and coconut; mixing just enough to evenly combine. Let stand for 20 minutes then bake in preheated oven for 50 to 60 minutes or until a toothpick inserted into center of the loaf comes out clean.