When your sweet tooth starts to ache late at night, unless you have a batch of cookies stored in a jar, your homemade dessert options are few and far between. Or at least, that is how they seem. You don't need to make thirty-six cookies or a tray of brownies to stop your cravings in their tracks, and indulge in the perfect dessert. Instead, you can make a single-serving sized portion of your favorite dessert. How do you accomplish this? Just follow one of these seven recipes.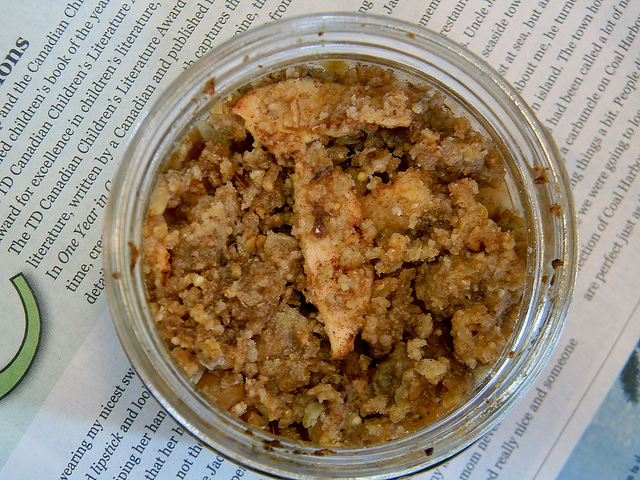 1. Pear or Apple Crisp
Crisps and crumbles are fantastic for sharing, but when you only want one bite, it is much easier to take all the ingredients that go into the traditional dessert, and tailor it to one person. Ramekins are an ideal baking dish for making the single-serving crisp from Food.com.
Ingredients:
1 apples or 1 pear, peeled and thinly sliced
2 tablespoons brown sugar
2 tablespoons quick-cooking oats
1 tablespoon flour
⅛ teaspoon cinnamon
1 tablespoon butter
Directions: Place fruit in small baking dish. In separate bowl, combine all remaining ingredients, then sprinkle over fruit. Bake at 375 degrees Fahrenheit for 25 minutes or microwave on high for 2½ minutes or until fruit is tender.