7 Quick and Easy Snack Recipes That Are Fun to Make
The perfect family fun night consists of movies, games, and lots of laughter. As you settle in to enjoy movie madness and games galore, you'll also want to have tasty snacks on hand that your family can munch on throughout the night. Mini pigs in a blanket, popcorn balls, and pita nachos are just a few of the delicious and kid-friendly appetizers you can easily prepare. Keep reading to discover the 7 recipes that put the "fun" in "family fun night."
1. Mini Pigs in a Blanket
My Catholic Kitchen has created a fun, bite-sized version of pigs in a blanket. Instead of hot dogs, you and your family can enjoy snacking on savory smokie sausages wrapped in crescent rolls. Your game nights are about to get a whole lot tastier!
Ingredients:
1 (13 ounce) package little smokies sausage
1 package crescent rolls
3 tablespoons poppy seeds
3 tablespoons milk
Directions: Preheat oven to 375 degrees Fahrenheit. Unroll crescent rolls and pinch seams together. Cut into 5 strips lengthwise. Then cut 10 strips across. Wrap strips around sausage. Place on a baking pan lined with parchment paper. Brush with milk wash and sprinkle with poppy seeds. Bake for 12 to 15 minutes.
2. Soft Pretzel Bites
Family game night will be complete once you've prepared a plate full of chewy pretzel pieces. Serve it alongside cheese sauce for a savory snack, or with a cinnamon sugar coating for a sweet treat. Handle the Heat's recipe yields about 7 dozen pretzel bites.
Ingredients:
Pretzels
1½ cups warm water
1 tablespoon honey
2 ¼ teaspoons (1 package) instant yeast
3 ounces (6 tablespoons) unsalted butter, melted
2½ teaspoons kosher salt
4½ to 5 cups all-purpose flour
¾ cup baking soda
1 whole egg
Coarse sea salt
Cinnamon Sugar
2 ounces (4 tablespoons) unsalted butter, melted
½ cup granulated sugar
1 tablespoon ground cinnamon
Cheese Sauce
2 tablespoons unsalted butter
2 tablespoon all-purpose flour
1 cup whole milk
8 ounces sharp cheddar cheese, grated
Kosher salt and freshly ground black pepper
Directions: Combine the water, honey, yeast, and butter in the bowl of a stand mixer. Attach the dough hook and add the salt then gradually add the flour on low speed. Knead on medium speed for about 3 to 4 minutes, or until the dough is smooth and begins to pull away from the sides of the bowl. If the dough appears very wet and sticky, add up to a ½ cup additional flour, a little at a time. Shape the dough into a ball and place in a large bowl. Cover with plastic wrap and let rise until doubled in size, about 1 hour.
Preheat the oven to 425 degrees Fahrenheit. Spray a large baking sheet with cooking spray. Remove the dough to a lightly floured work surface. Divide the dough into 8 equal pieces, about 4½ ounces each. Roll each piece into a long rope 22 inches long. Cut the rope into 1 to 2-inch pieces to make bites. Cover the dough while bringing 3 quarts of water to a boil in a large shallow pot. Gradually add the baking soda. Boil the pretzel bites in the baking soda water in batches of 15, for about 30 seconds. Remove with a large slotted spoon to the prepared baking sheet. Make sure the bites aren't touching.
In a small bowl, beat the egg with 1 tablespoon of water. Brush the tops of the bites with the egg wash. If making savory bites, sprinkle generously with the sea salt. Bake for about 15 minutes, or until golden brown. Remove from oven. If you're making ahead, allow bites to cool to room temperature then store in an airtight container in the freezer for up to 3 months. Reheat from frozen in a 250 degrees Fahrenheit oven until warmed. If making sweet bites with cinnamon sugar, brush all over with the melted butter before sprinkling with cinnamon sugar. Toss to coat. If making savory bites, let cool for 5 minutes before serving with the cheese sauce.
To make the cheese sauce, while making the pretzels, begin the cheese sauce. In a medium saucepan over medium heat, melt the butter. Add the flour and cook for one minute. Gradually whisk in the milk and cook, whisking constantly, until thickened. Add the cheese and stir until melted and smooth. Season to taste with salt and pepper. Serve hot.
3. Mini Antipasto Calzones
Food Network's recipe, which yields 12 servings, creates a perfectly sized snack that both adults and kids will enjoy. To complete your mini calzones, serve with a side of marinara sauce.
Ingredients:
All-purpose flour, for work surface
1 (1-pound) ball pizza dough
Cornmeal, for baking sheet
½ cup shredded provolone (about 4 ounces)
½ cup shredded fontina (about 4 ounces)
1 ounce salami, diced into ¼-inch pieces
1 jarred roasted red bell pepper, roasted red bell peppers, strained and diced into ¼-inch pieces (about ¼ cup)
1 tablespoons kalamata olives, finely chopped (about 5 olives)
1 egg
Marinara sauce, for dipping
Directions: Place an oven rack in the center of the oven and preheat to 400 degrees Fahrenheit. On a lightly floured work surface, roll out the dough ball into a 14-inch circle about ¼ inch thick; using a 4-inch round cutter, cut into 12 circles. Transfer the circles onto two heavy baking sheets dusted with cornmeal. In a medium bowl, combine the cheeses, salami, peppers, and olives. Place 1 tablespoon of the cheese mixture onto 1 half of each dough circle, leaving a ¼-inch border.
In a small bowl, beat together the egg and 1 teaspoon water until smooth. Using a pastry brush, lightly brush the edge of each circle with the egg. Fold the unfilled half of each circle over the filling and, using the tines of a fork, press the edges together to seal. Brush the calzones with the egg mixture and bake until the calzones are golden brown, about 14 minutes, rotating the position of the trays halfway through. Serve the calzones on a platter with warm marinara sauce for dipping.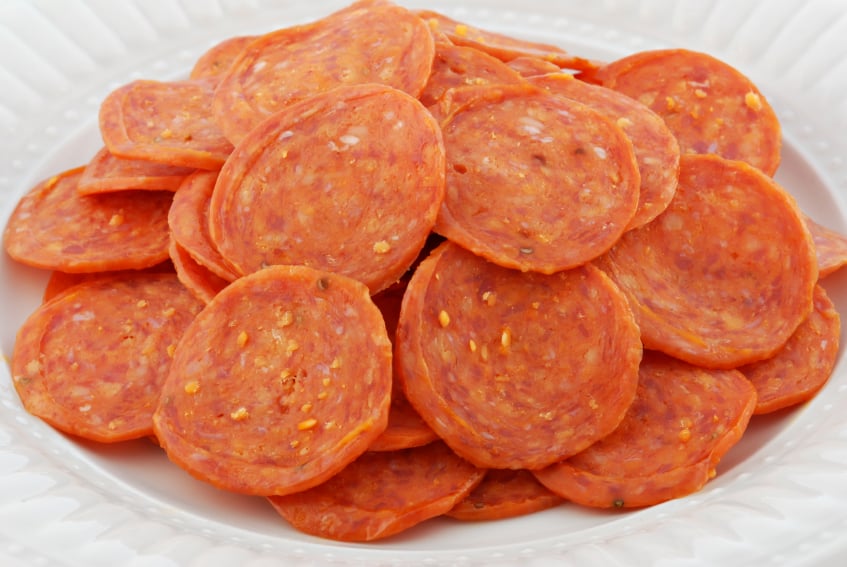 4. Toaster Oven Pizza
If you're sitting down to enjoy a relaxing family fun night, you may not want to spend an hour in the kitchen preparing snacks. Instead, make AllRecipes.com's toaster oven pizza recipe, which creates mini hand-held pizzas in just 15 minutes. The recipe only yields 1 serving, so adjust the ingredients accordingly.
Ingredients:
1 bagel, sliced in half
½ cup tomato sauce
¼ cup shredded mozzarella cheese
1 small onion, sliced into rings
1 green bell pepper, chopped
1 (8 ounce) package sliced pepperoni sausage
Directions: Spread bottom bagel half with tomato sauce; add cheese, onion, bell pepper, and pepperoni. Place other half of bagel on top. Preheat toaster oven to 425 degrees Fahrenheit. Place bagel in preheated toaster oven and toast about 10 minutes, or until bagel is golden brown.
5. Pita Nachos
A plate of nachos is a great go-to snack for any family fun night. But instead of using unhealthy ingredients, why not prepare a more nutritious version for your kids to munch on? Martha Stewart's recipe includes whole wheat pitas, mild salsa, and shredded cheese, ensuring you've got a healthy snack to serve.
Ingredients:
1 regular size (6 inch) whole-wheat pita, split in half horizontally and cut into quarters
⅓ cup mild salsa, plus more for serving (optional)
½ cup shredded cheese (2 ounces)
Directions: Heat broiler, with rack set in top third of oven. Arrange pita pieces in a single layer, cut side up, on a baking sheet; dividing evenly, top each first with salsa, then cheese. Broil until cheese has melted and edges of pita are crisp, 2 to 4 minutes. Serve with extra salsa, if desired.
6. Popcorn Balls
Are the kids tired of having popcorn every time you watch a movie? If so, this creative Cooking Light recipe may be just what you need. Unpopped popcorn kernels, marshmallows, honey nut toasted cereal, pretzel sticks, and peanuts create fun and tasty handheld popcorn balls that everyone will love.
Ingredients:
1 tablespoon canola oil
3 tablespoons unpopped popcorn kernels
2 tablespoons unsalted butter
2 ¼ cups mini marshmallows
1 cup honey-nut toasted oat cereal
1 ounce pretzel sticks, broken into pieces
¼ cup chopped dry-roasted peanuts, salted
Directions: Heat oil in a Dutch oven over medium-high heat. Add kernels; cover and cook 4 minutes, shaking pan frequently. When popping slows, remove pan from heat. Let stand. Melt butter in a pan over low heat. Add marshmallows; cook 2 minutes. Remove from heat. Add 3 cups popcorn and remaining ingredients; stir. Cool 2 minutes. Form into 10 (3-inch) balls. Cool 5 minutes.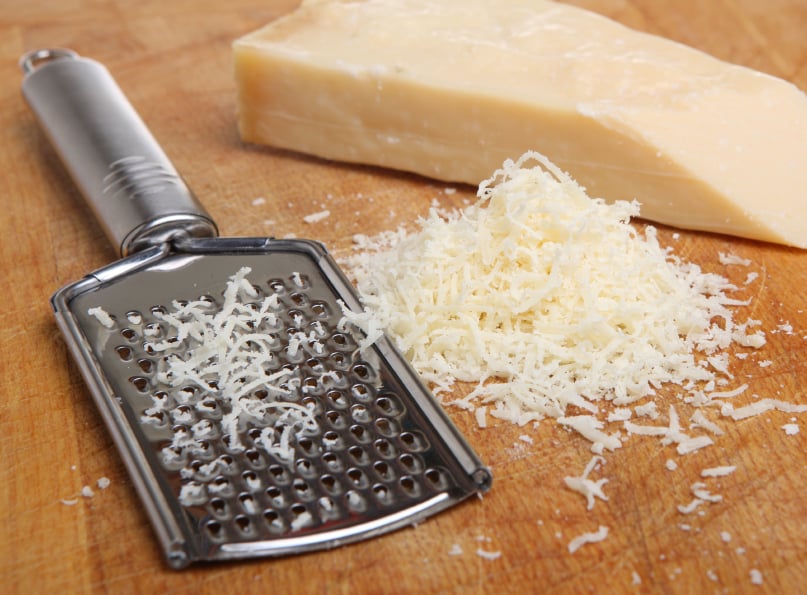 7. Cheese Sticks
This easy-to-make Una Colombiana en California recipe is the perfect cheese-filled snack to serve your family. If you don't want to be stuck in the kitchen all night, you can prepare the sticks ahead of time and store in a jar or closed container.
Ingredients:
2 cups of flour
2 cups of grated queso fresco
1 cup of grated Parmesan cheese
½ pound butter
Directions: Preheat oven to 350 degrees Fahrenheit. On a floured surface, mix the cheeses, butter, and flour. Knead all of the ingredients well. Flatten the dough with a rolling pin leaving about ¼ inch thick. Cut strips about ¾-inch wide. Twist two strips together like a braid. Put all of the "braids" on a greased pan and bake in oven until brown.
More from Life Cheat Sheet:
Want more great content like this? Sign up here to receive the best of Cheat Sheet delivered daily. No spam; just tailored content straight to your inbox.