7 Ways to Use Your Immersion Blender for More Than Soup
An immersion blender is a quintessential kitchen appliance. It's versatile, easy to use, and small enough to store almost anywhere in your kitchen. While people often associate an immersion blender as a tool that's used to make soup, that's not the only thing it's good for. You can use your blender to create dips, ice cream, mousse, spreads, and sauces. Keeping reading to discover 7 recipes you can make using your immersion blender.
1. Guacamole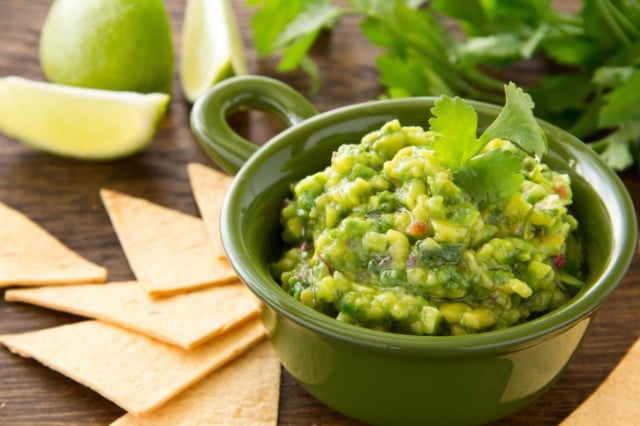 Whether you're simply looking for a satisfying snack or need a dip to bring to a party, guacamole is perfect for almost any occasion. Consisting of onion, zesty seasonings, peppers, avocados, jalapeño, and lime juice, this dip can be whipped up in a matter of minutes, thanks to your immersion blender.
Immersion Blender Review Spot promises that you can quickly prepare this dish, which will appease any appetite, using your immersion blender. In fact, whether you like your guacamole spicy or mild, thick or thin, "this is a good middle of the road recipe to get you started out."
Visit Immersion Blender Review Spot for this recipe.
2. Creamy Parmesan Garlic Mashed Potatoes
Tired of mashing your potatoes by hand? If you make these creamy parmesan garlic mashed potatoes, which are filled with cheesy flavors and a marvelously smooth texture, you can skip that step entirely. You'll boil your potatoes as you normally would, while simultaneously sautéing garlic, butter, and half-and-half. When the potatoes are cooked, combine them with the garlic sauce, and let your immersion blender take it from there!
Simply Scratch says these potatoes will work well for a wide variety of occasions. "These are the potatoes I made to go along with my prime rib and those caramelized brussles sprouts on Christmas Eve. And lemme just tell ya, these creamy spuds have it goin' on… cheese, garlic and two cups of half & half (because two cups of heavy cream would be just insane!)."
Visit Simply Scratch for this recipe.
3. Banana Ice Cream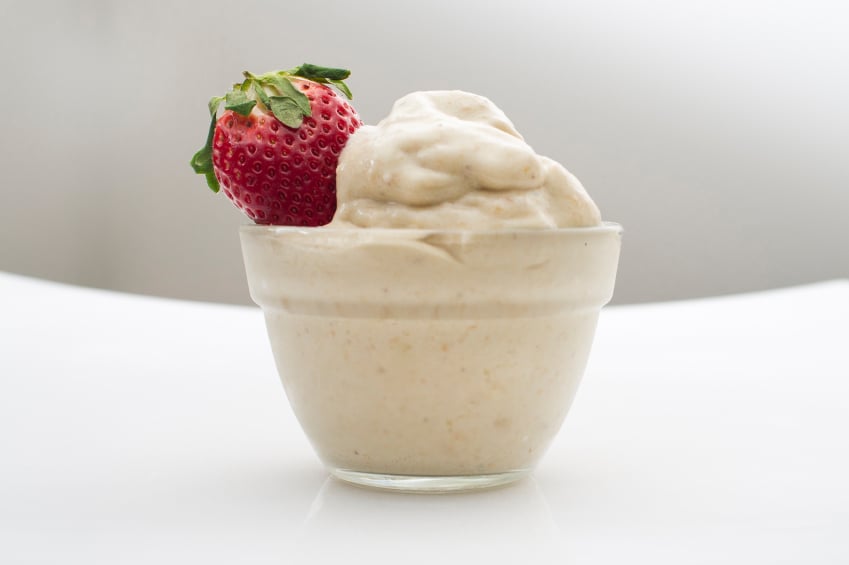 This banana ice cream is super healthy, easy to make, and doesn't require an ice cream maker. Life Your Way invites you to "play around with the flavorings. You could pretty much add anything that takes your fancy. The riper your bananas are, the more intense the flavour will be. Other frozen fruit can be used but may need a little sugar added. I always have a packet of frozen raspberries on hand for when I need a quick and simple dessert."
Simply grab a few bananas, store them in the freezer, and let your blender create a smooth and creamy treat. Since this dessert is both easy-to-make and healthy, feel free to help yourself to seconds!
Visit Life Your Way for this recipe.
4. Cucumber Tomatillo Salsa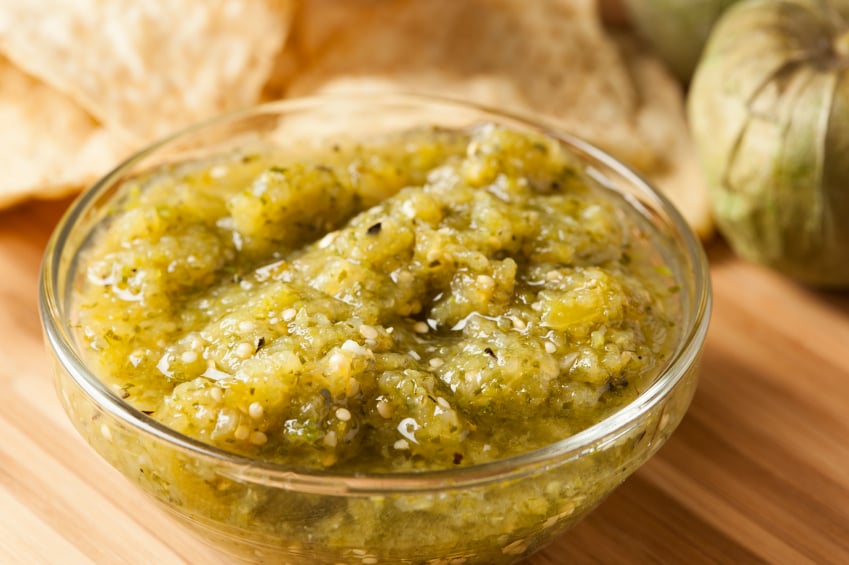 Break out the tortilla chips; they'll pair perfectly with this cucumber tomatillo salsa. This recipe is as easy as they come — you'll blend cucumbers, tomatillos, cilantro, jalapeños, onions, garlic, lime juice, and salt until your ingredients have transformed into a zesty salsa.
Fo' Reals Life says this salsa goes great with everything, including chips, baked potatoes, burritos, and pitas. Plus, "it's SO LOW in calories that you can eat a ton. A ton I tell ya. Pour it over everything. And it couldn't be any easier — blend and eat. I love simple vegan food."
Visit Fo' Reals Life for this recipe.
5. Hollandaise Sauce
Rich, creamy, and smooth, hollandaise sauce is the perfect topping for eggs benedict. Kitchen Riffs explains that many cooks hesitate when it comes to preparing this sauce. "Too many things can go wrong, or so they think. They might overheat the egg yolks, causing them to curdle. They might not be able to form a proper emulsion. Their Hollandaise Sauce might be too thick, or too thin." Fortunately, even if you do run into issues while preparing your Hollandaise Sauce, Kitchen Riffs promises that there are often easy fixes to any problems that may arise.
With the help of your immersion blender, this recipe, which was adapted from Julia Child's cookbooks, The Way to Cook and Mastering the Art of French Cooking, Volume 1: 50th Anniversary, is a breeze to prepare. You'll blend your egg yolks, liquid, and seasonings, while melting your butter in a saucepan. Once the butter is melted, you'll add it to your egg mixture, blending until you're satisfied with its consistency. If you're looking for other dishes that will pair well with hollandaise sauce, consider serving it with artichokes, salmon, or roasted asparagus.
Visit Kitchen Riffs for this recipe.
6. Chocolate Avocado Mousse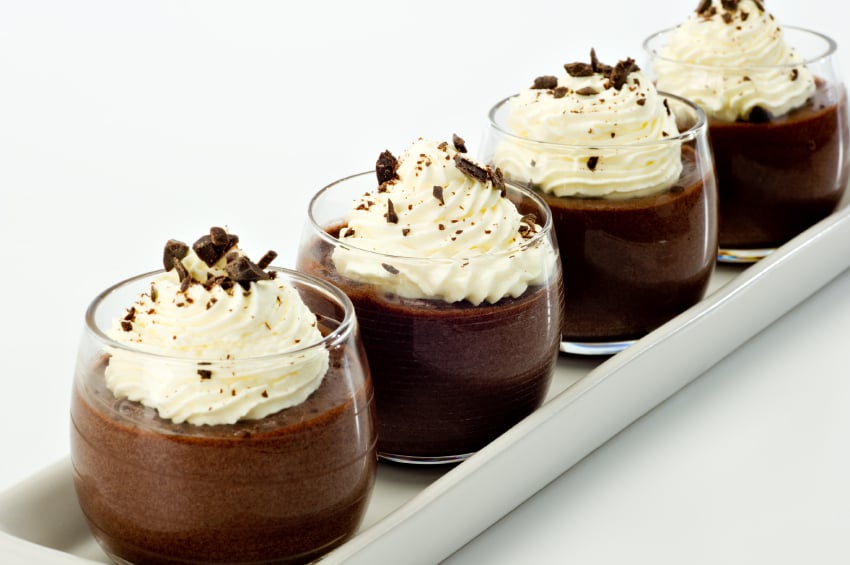 Looking for an easy-to-make dessert that's also nutritious? If so, then this chocolate avocado mousse is a must. Creative Simple Life says that "chocolate avocado mousse is super-simple, with only a handful of ingredients. I love making desserts that I can feel good about eating." The avocados in this dessert provide monounsaturated fats (a.k.a. "the good fats"), fiber, and vitamins B, K, and E. How's that for a healthy dessert?
This recipe, which was adapted from Fooduciary, calls for avocados, cocoa powder, honey, vanilla, salt, milk, and of course, your immersion blender. The gluten-free dish only takes 10 minutes to prepare and can be stored in your refrigerator for up to three days.
 Visit Creative Simple Life for this recipe.
7. Toasted Coconut-Hazelnut Butter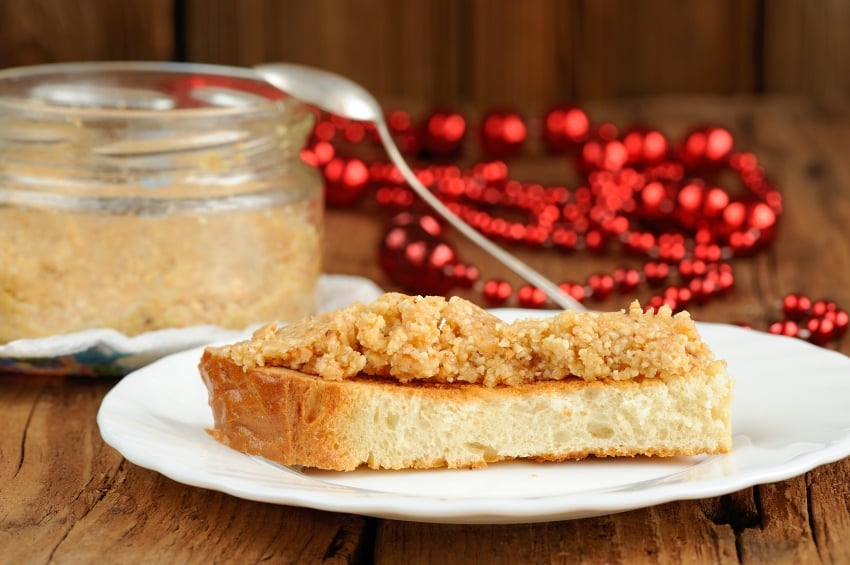 Take your spread to the next level by preparing toasted coconut-hazelnut butter. Top With Cinnamon notes that the recipe was originally supposed to just be hazelnut butter but "halfway through making hazelnut butter, I just thought 'Well coconut is pretty tasty, I can add some in and make it a coconut butter, too. Actually, I'll even toast the coconut so there's more coconut flavour.' which is how the most delicious nut butter ever was made, it's even spreadable straight from the fridge."
Top With Cinnamon also explains how you can easily clean your blender after making your spread. Rinse it out with warm water, then pour ½ cup of hot water into the blender, put the lid on, and turn it on, pulsing for about 10 seconds. Pour the water out, rinse one more time, and you'll have a squeaky clean immersion blender.
Visit Top With Cinnamon for this recipe.
More from Culture Cheat Sheet: