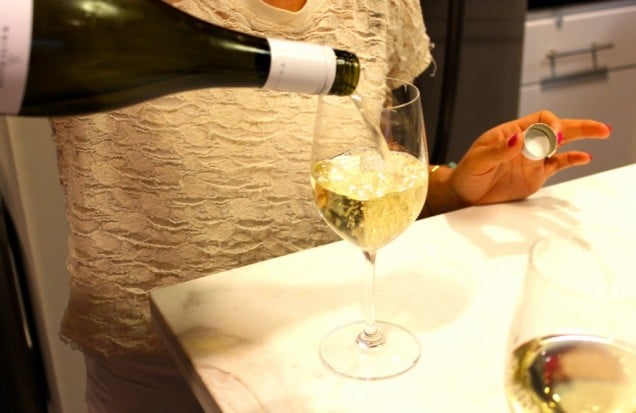 After one last twist of the screw, you ceremoniously pull the cork out of the bottle with a delightful little pop—a sound we love. The aromas of violets or ripe fruit fill the air, but every once in a while you get the unmistakable, funky reek of a corked wine. About three to five percent of all bottles with natural corks show some degree of spoilage, so a variety of synthetic corks have entered the market with an aim to combat the problem. However, the plastic corks' track record has been tarnished with their inability to keep oxidation at bay for any real length of time, significantly decreasing the shelf life of a wine. The solution? Screw caps.
Unfortunately, the innovative screw toppers have had a rough start getting into the closure game. Naive commentary has circulated in the past, associating screw caps with cheap wines and giving them some serious perception hurdles to jump over. Luckily, adventuresome New Zealand winemakers have led the way in adopting the screw top and we've since seen their producers—along with neighboring Australians—overwhelmingly use screw caps for bottling. We've also seen adoption from others in the U.S., Canada, South Africa, and South America. Europeans are proving less receptive to testing the capping trend, as many of the classic quality designations do not allow for using anything other than cork—e.g. Rioja and Chianti. Nevertheless, this may be a generalization, as wineries in Germany and Spain are among those who are leading proponents for this closure.
Club W is an online community of wine enthusiasts committed to taking the hassle, guesswork and pretentiousness out of enjoying a great bottle of wine at a reasonable price.
P.S.: Wall St. Cheat Sheet readers are entitled to a FREE bottle of delicious wine when you join Club W. Get started now!