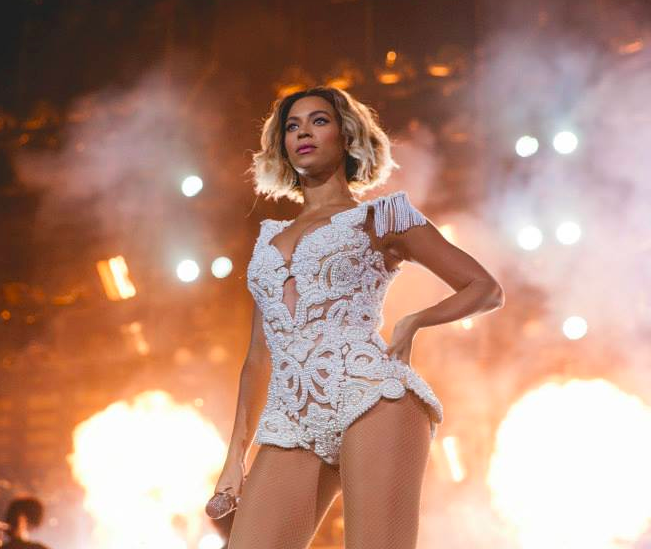 From her killer curves to her perfectly toned body, the reigning queen of pop is a fitness inspiration. Beyoncé's secret? Hard work, which is something she had to put into practice after the birth of her daughter, Blue Ivy. Not only did she want to lose the baby weight and tone up, but she wanted to motivate others to as well.
"I was 195 pounds when I gave birth," she told Us Weekly. "I lost 65 pounds. I worked crazily to get my body back. I wanted to show my body. I wanted to show that you can have a child and you can work hard and you can get your body back. I know that there's so many women that feel the same thing after they give birth. You can have your child and you can still have fun and still be sexy and still have dreams and still live for yourself."
Beyoncé successfully shed her baby weight, further adding to her outstanding list of accomplishments. Months after giving birth, she was back on stage performing. "Y'all have no idea how hard I worked!" Beyoncé told fans during her first concert back at Revel Beach's Ovation Hall in Atlantic City on Saturday night. "I had to lose 60 pounds. They had me on that treadmill. I ate lettuce!"
Ready to hear what the well-known pop diva did to shed her pounds? Take a look at these tips from Queen Bey herself.
Work out like Beyoncé
Beyoncé was focused on getting her body back after giving birth to her daughter. She was also the first to admit that it took a lot of hard work. "The truth is, it's a lot of sacrifice. It's more about your mental strength than physical strength. You have to push yourself. It doesn't matter what trainer you have. And it doesn't matter what program you're on. You have to be healthy and make the right choices," she said in a Fit Sugar article.