The heart, which pumps blood throughout the body, is an impressive organ, and one essential to good health. Read on to find out the latest science surrounding the heart, and learn how to take better care of yours.
1. Watch those diet drinks
Diet drinks have long been the springboard of research, but the latest study worked with 59,614 participants, making it the largest study to examine the correlation between diet drink consumption, "cardiac events," and death. After examining diet drink intake and the cardiovascular risk factors of the participants, researchers found conclusively that women who drink two or more diet drinks a day may be more likely to have a heart attack, stroke, or other cardiovascular problems.
Even further, compared to women who never — or even very rarely — consume diet drinks, those who consumed two or more a day were 30 percent more likely to suffer a cardiovascular event and 50 percent more likely to die from related disease. The "diet drinks" included in this study were defined as the equivalent of a 12-ounce beverage, and included both diet sodas and diet fruit drinks.
2. Time change, anyone?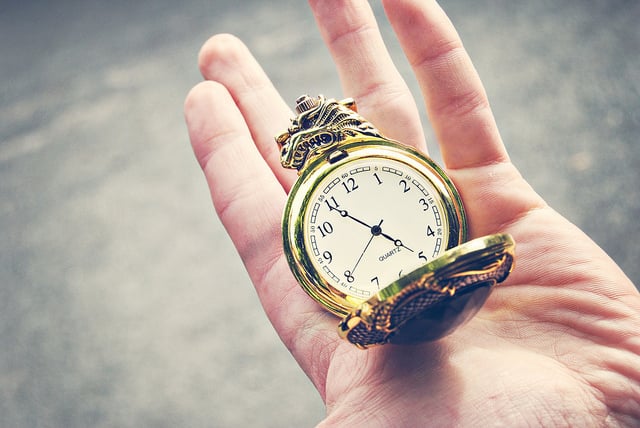 Daylight savings is now more than just irksome — recent studies show it's been linked to heart attacks. While heart attacks historically occur on Monday mornings, new research found that losing one hour of sleep raised the risk of a heart attack on the following Monday by 25 percent, compared to other Mondays during the year.
The chief researcher, Dr. Amneet Sandhu, examined approximately 42,000 hospital admissions in Michigan for four consecutive years, and found that an average of 32 patients had heart attacks on any given Monday. The Monday immediately after springing the clock forward, however, there were an average of eight additional heart attacks. Not only did heart attack numbers rise after moving the clock forward, Sandhu said, but risk later fell 21 percent on the Tuesday after the clock was returned to standard time, and people got an extra hour's sleep.
3. Pregnancy research
As science progresses, insight into how pregnancy affects a woman's long-term health continues to grow. A recent study highlights a woman's cardiovascular risk in association with pregnancy, and found that women who give birth to four or more children are much more likely to have evidence of plaque in their heart or thickening of their arteries — early signs of cardiovascular disease — compared with those having fewer pregnancies.
Curiously enough, the study also found that women who had zero or just one live birth were also more likely to show evidence of plaque or thickening of the arteries. Despite the evidence, scientists involved in the study stressed that these findings do not equate to a recommendation to "only have two or three children," only that they require a further look into how pregnancy plays a role in a woman's cardiovascular health.
4. Space science
You're most likely not an astronaut, but this science was too good to ignore. While astronauts have to be in incredible shape to withstand the physical pressures and strains of leaving Earth and existing "up there," science shows their heart health might just be poorly affected due to long periods of microgravity in space. After following 12 astronauts, results show the heart in space becomes more spherical by a factor of 9.4 percent. This, in addition to losses in bone density and muscle mass, adds to the evidence that even longer periods in space — as would occur on a mission to Mars — is associated with increased dangers on astronauts' health.
"The heart doesn't work as hard in space, which can cause a loss of muscle mass," said James Thomas, M.D., Moore Chair of Cardiovascular Imaging and Lead Scientist for Ultrasound at NASA, and senior author of the study. "That can have serious consequences after the return to Earth, so we're looking into whether there are measures that can be taken to prevent or counteract that loss."
5. Exercise in men vs. women
New science from the Mayo Clinic has challenged a long-established formula for peak heart rate, proving that it may be flawed because it does not account for differences between men and women. For decades, the simple formula of "220 minus age" has been widely used to calculate the maximum number of heartbeats per minute a person can achieve. This equation can be used by people simply looking to derive their target heart rate during a workout, or by doctors wishing to determine how hard a patient should exercise during an exercise stress test.
Now, after analyzing approximately 25,000 stress tests, researchers have found significant differences between men and women, and subsequently developed an updated formula to reflect these differences. The study says women in the age range of 40 to 89 years should expect their maximum heart rate to be 200 minus 67 percent of their age; and that in men, the formula is 216 minus 93 percent of their age. Among other things, the study also showed that younger men have a lower resting heart rate and higher peak heart rate than women, and that men's heart rates rise more dramatically during exercise and "return to normal" more quickly once exercise has ceased.
6. Focus on vitamin D
Vitamin D, which acts as a regulator on the function of the immune system as well as inflammatory processes that contribute to risk factors for heart disease, was the focus of a recent Italian study that set out to evaluate the relationship between vitamin D levels and coronary artery disease — the largest study of its kind. The findings? Vitamin D may be beneficial in preventing heart disease; with several recent studies showing that low levels of vitamin D are linked to an increased risk of heart disease.
In the findings, there was a 32 percent higher occurrence of coronary artery disease in patients with the lowest vitamin D levels and a near 20 percent higher frequency of severe disease affecting multiple vessels. It is estimated that more than half of U.S. adults are vitamin D deficient, with the highest rates among African Americans and Hispanics.
More From Wall St. Cheat Sheet: