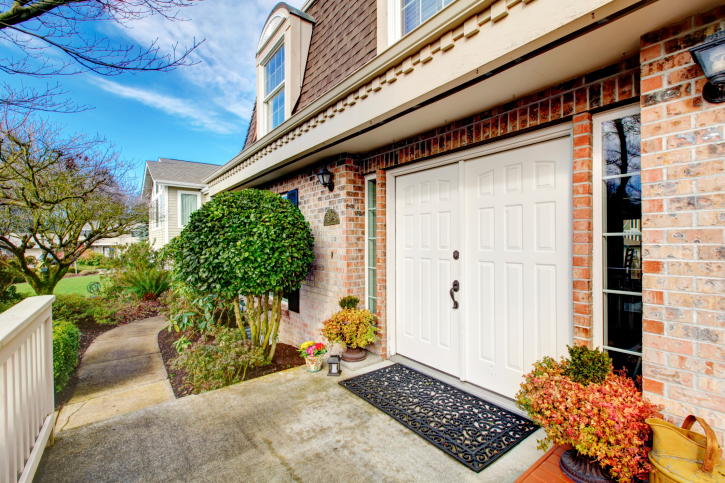 Chances are that potential home buyers will drive by at least once when making their decision. It is a fact that increasing your home's curb appeal will decrease the amount of time it takes to sell your home.
Entrance
It is very important that your home be easy for potential buyers to find, so make sure the house numbers are easy to see from the street. Have an objective person approach your door to see things you might not notice.
Does the door need to be painted or replaced?
Is there a polished doorknocker or working doorbell?
Are the railings secure and sturdy looking?
These initial impressions can help any interested buyers make their decision. A clean and neat exterior will let the potential buyer know that you have kept the house in good repair. Hire a window washing service to professionally clean windows and clear away cobwebs and debris.