Great Recipes Using Leftover Chicken
It's no surprise tender and juicy chicken can often be found frequenting the dinner table — it's easy to make and works well in a myriad of dishes. Chicken's versatility even extends to its leftovers, which can be used to create a wide range of delicious lunch and dinner dishes. With the help of some additional ingredients and seasonings, you can transform your leftovers into cassoulets, enchiladas, nuggets, and croquettes. Here are seven of the best uses for your leftover chicken.
1. Chicken, Chili, and Cheese Enchiladas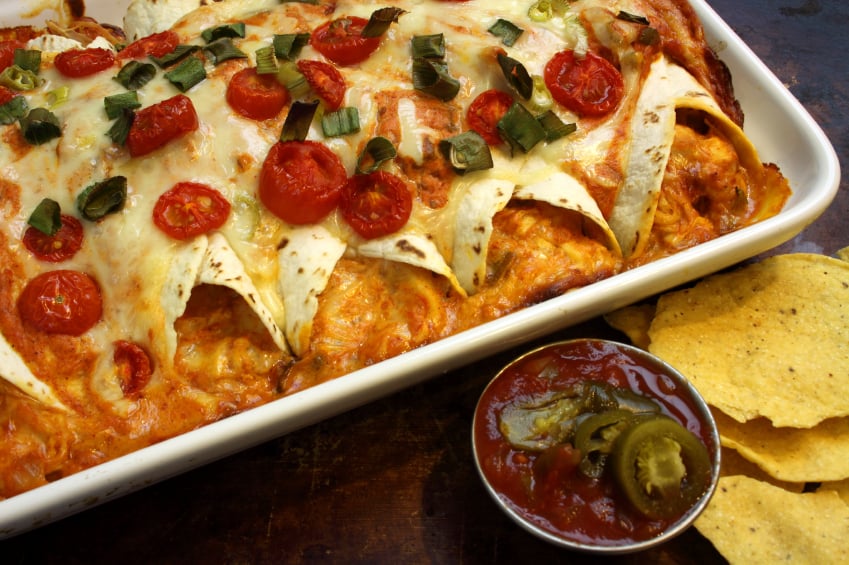 Put your extra chicken to good use by preparing MyRecipes' chicken, chili, and cheese enchiladas. Jalapeños, mild green chilies, and salsa verde add the perfect amount of zest to this easy-to-make dinner dish. The recipe yields 8 servings.
Ingredients:
1 tablespoon vegetable oil
1 yellow onion, finely chopped

3 cloves garlic, minced

1 jalapeño, seeded and minced

4 cups cooked, shredded skinless chicken

2 cups coarsely shredded sharp cheddar cheese

1 (16-ounce) jar salsa verde

1 (4-ounce) can diced mild green chilies, drained

1½ cups low-sodium chicken broth

16 (5½-inch) corn tortillas

½ cup finely chopped cilantro
Head to MyRecipes for the full recipe. 
2. Chinese Chicken Fried Rice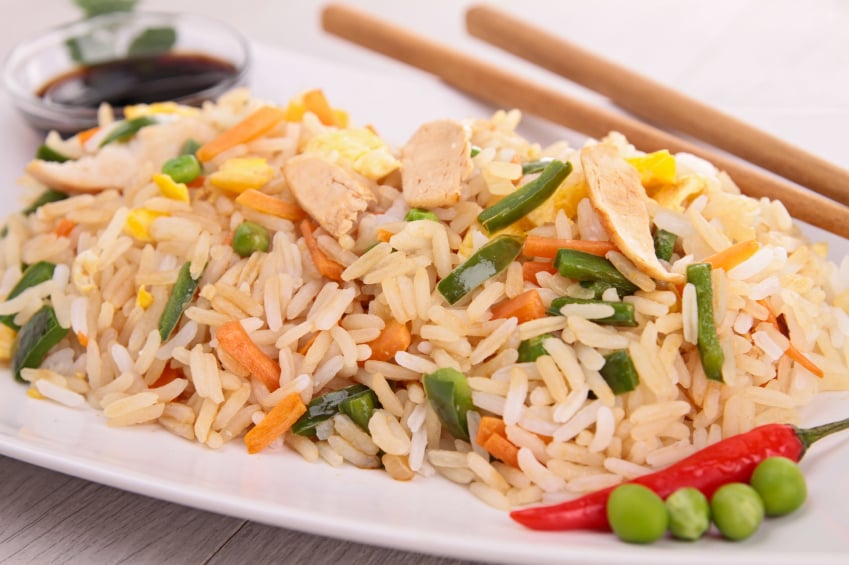 There's no need to call for delivery the next time you're craving Chinese food — you can make your own using leftover chicken, white rice, soy sauce, sesame oil, and vegetables. Allrecipes' dish yields 6 to 8 servings.
Ingredients:
½ tablespoon sesame oil
1 onion
1½ pounds cooked, cubed chicken meat
2 tablespoons soy sauce
2 large carrots, diced
2 stalks celery, chopped
1 large red bell pepper, diced
¾ cup fresh pea pods, halved
½ large green bell pepper, diced
6 cups cooked white rice
2 eggs
⅓ cup soy sauce
Head to Allrecipes for the full recipe. 
3. Quick Cassoulet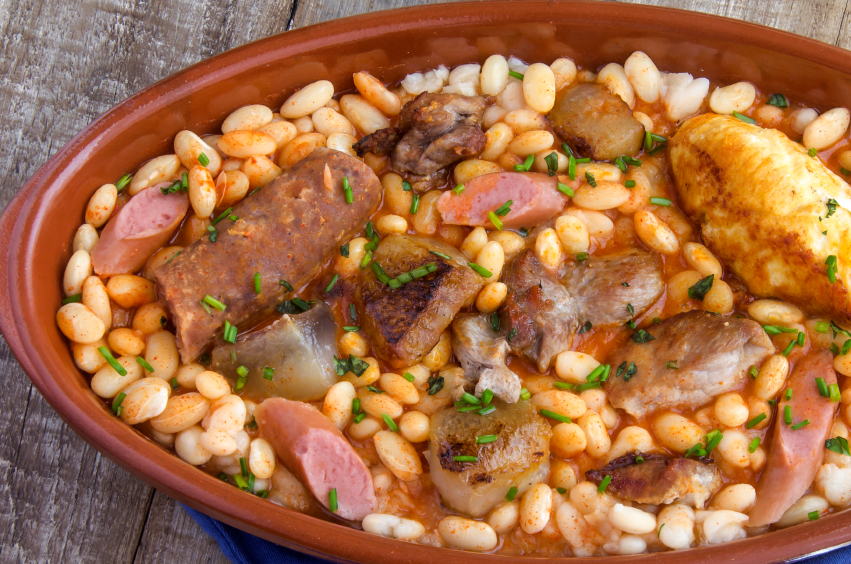 Cassoulet is a hearty dish from southwestern France that gets its name from the pot in which it was originally baked in, according to Food & Wine. While the classic version can often take a long time to prepare, Eating Well's quick cassoulet can be made in just an hour.
Ingredients:
1 cup fresh whole-wheat breadcrumbs
2 teaspoons extra-virgin olive oil
2 medium onions, finely chopped
1 medium carrot, finely chopped
2 cloves garlic, minced
¼ pound turkey kielbasa sausage, thinly sliced
1 (14½-ounce) can diced tomatoes
1 cup reduced-sodium chicken broth
½ cup dry white wine
2 (15½-ounce) cans cannellini beans, rinsed
1½ cups diced cooked chicken or turkey
1½ teaspoons chopped fresh thyme, or ½ teaspoon dried
¼ teaspoon salt, or to taste
Freshly ground pepper, to taste
2 tablespoons chopped fresh parsley, optional
Head to Eating Well for the full recipe. 
4. Helen Corbitt's Chicken Salad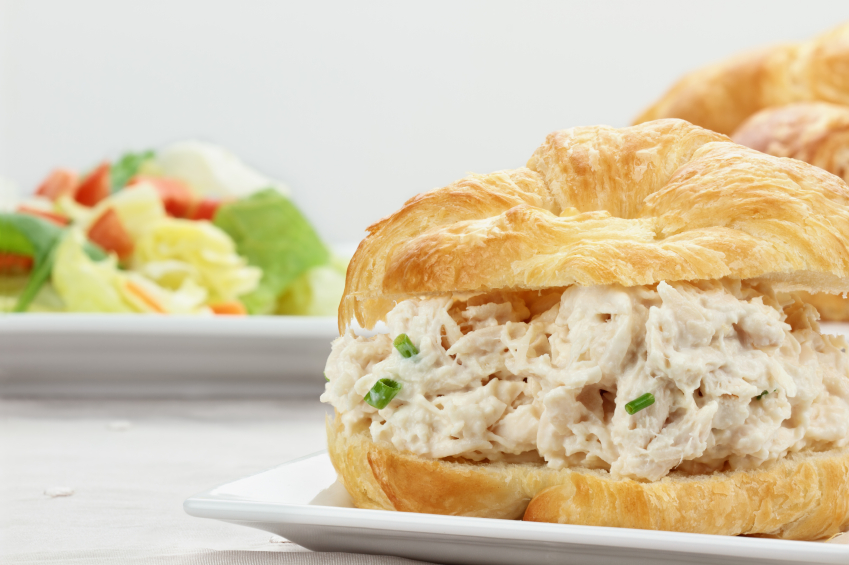 Saveur notes Helen Corbitt, a famous American chef, created this chicken salad recipe in the 1950s for the cafe menu at Neiman Marcus department stores. Using this recipe, your leftover chicken, and a few other ingredients, you can create a rich and creamy sandwich to enjoy for lunch. It yields 6 cups.
Ingredients:
1 pound cooked chicken breasts, cut into ½-inch cubes
1 cup mayonnaise
1 cup thinly sliced celery
1 cup halved purple grapes
½ cup sliced almonds, toasted
1 tablespoon finely chopped parsley
1 teaspoon kosher salt, plus more to taste
½ cup whipping cream
Freshly ground black pepper, to taste
Head to Saveur for the full recipe. 
5. Chicken Croquettes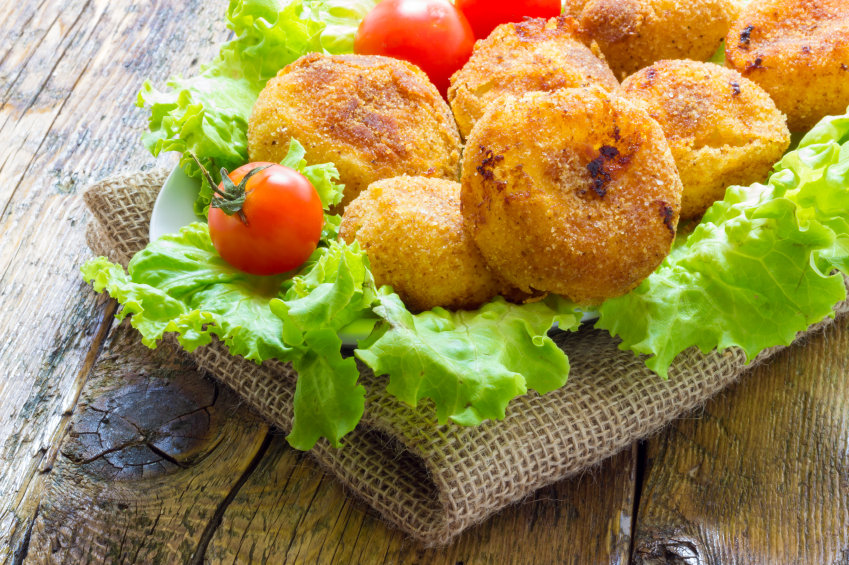 Turn your boring leftover chicken into bite-size balls that have been fried to perfection. The following recipe from CDKitchen yields 6 servings. For a healthier version, use your leftovers to prepare The Kitchen Whisperer's crispy baked chicken croquettes.
Ingredients:
¼ cup butter

¼ cup flour

1 cup milk

½ teaspoon salt

⅛ teaspoon black pepper

2 cups cooked chicken, diced

1 egg, beaten

1 tablespoon milk

⅓ cup flour

1 cup soft breadcrumbs

Vegetable oil
Head to CDKitchen for the full recipe. 
6. Veggie-Packed Leftover Chicken Chowder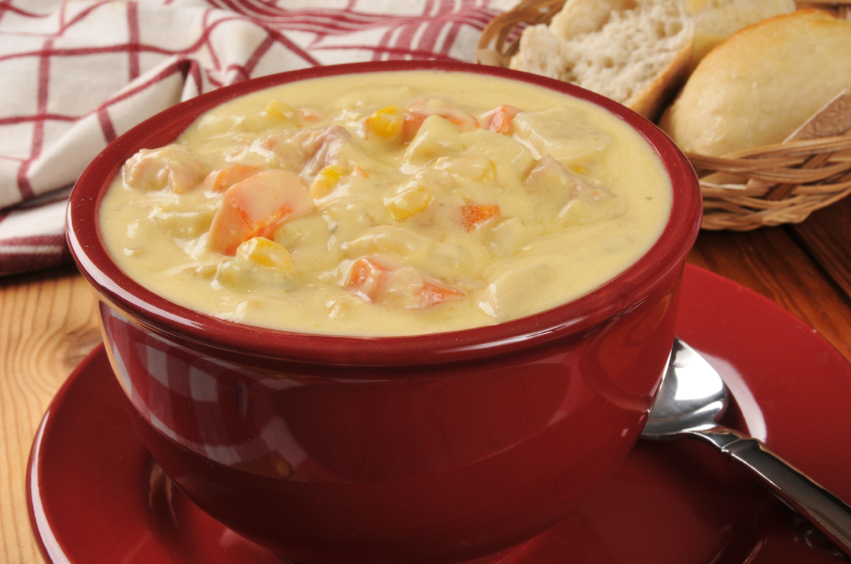 Cooks.com delivers a dinner dish that's packed with vegetables, chicken, and a rich and creamy base. If you don't have leftover mashed potatoes on hand but would like to add some to your chowder, we recommend making Southern Living's mashed potatoes.
Ingredients:
5 carrots
1 can corn

½

pound cooked chicken breast
1 large onion

½

head broccoli
3 medium-size potatoes
1 bell pepper
1 large tomato
1 stick of butter
Cheese
1 packet of beef stroganoff sauce mix
1 cube of chicken and tomato bouillon
Leftover mashed potatoes, optional
2 cups of milk
Head to Cooks.com for the full recipe.