19 Wonderful Desserts You Can Make With Leftover Halloween Candy
Halloween is a holiday that encourages creative costumes, trick-or-treating, and, of course, an abundance of candy. In fact, the National Retail Federation estimates that consumers will spend $2.2 billion on Halloween candy this year, which means households are bound to have plenty leftover.
Looking for a way to quickly use up your surplus of sweets? Consider turning them into delicious desserts. Butterfingers, Kit Kats, Reese's, and Twix are just a few of the candies you can use to prepare cookies, cakes, bars, pies, and dips. Here are 19 creative ways to turn your leftovers into enticing treats that will satisfy any sweet tooth.
1. If you've got oodles of Reese's Pieces left over, The Domestic Rebel has the perfect dessert for you. Gratifyingly gooey, unbelievably rich, and packed with indulgent ingredients, these Chocolate Peanut Butter 7-Layer Bars will put your candy to good use.
2. Candy corn is a quintessential Halloween sweet. To create CookinFood.com's Candy Corn Puppy Chow, combine the colorful candies with Chex, almond bark, vanilla cake mix, and powdered sugar.
3. Treat your tastebuds to a delicious dessert by whipping up Mom On Time Out's Reese's Peanut Butter Cup Mini Cheesecakes. The rich and creamy bite-sized cheescakes pair perfectly with Reese's, chocolate, andt peanut butter.
4. Cookies & Cups delivers a sensational Snickers Salad, which combines cream cheese, powdered sugar, whipped topping, candy, marshmallows, and apples.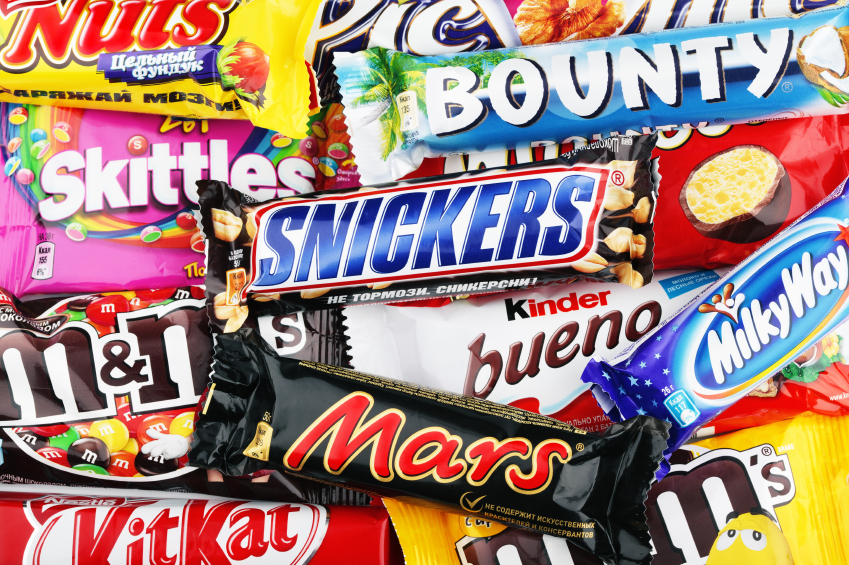 5. Put your Almond Joys to good use by making Crazy For Crust's crescent rolls. This is a perfect-tasting pastry that can be enjoyed for breakfast or as a marvelous midday snack.
6. Are you wondering what to do with your pile of extra candy corn? Shugary Sweets mixes the orange, yellow, and white candy pieces with popcorn, roasted peanuts, and vanilla bark to create Payday Caramel Corn.
7. Just a Taste delivers a dish that lets you throw in any miscellaneous sweets you have lying around. You'll combine your choice of mouth-watering, meltable morsels with a chewy, cookie-like base to create Leftover Halloween Candy Blondies.
8. Prepare a homemade Crunch Bar using Kit Kats, Rice Krispies, chocolate chips, and peanut butter. Averie Cooks' recipe creates an unbelievably easy, no-bake treat that only takes 15 minutes to prepare.
9. Both kids and adults alike will love digging into Trick or Treat Dessert Pizza. Fun-size candy bars, caramel sauce, marshmallow creme, cream cheese, cookie dough, and M&Ms create a tantalizing treat.
10. The Domestic Rebel's Reese's Pumpkin Muffin Tops were adapted from an Inside Bru Crew Life recipe. You'll have a palate-pleasing fall dessert after preparing this dish, which is bursting with fantastic flavor thanks to the Halloween candy, pumpkin, and pie spices.
11. Will Cook for Smiles has created the ultimate autumnal dessert. M&M Apple Caramel Cheese Balls are packed with apple pieces and caramel bits, and can be enjoyed as an oh-so-sweet snack or an amazing appetizer.
12. You can quickly prepare these Leftover Candy Hand Pies by chopping up candy, folding your sweets into a pie crust, and baking it. You can make Diethood's recipe even easier by using store-bought pie crust.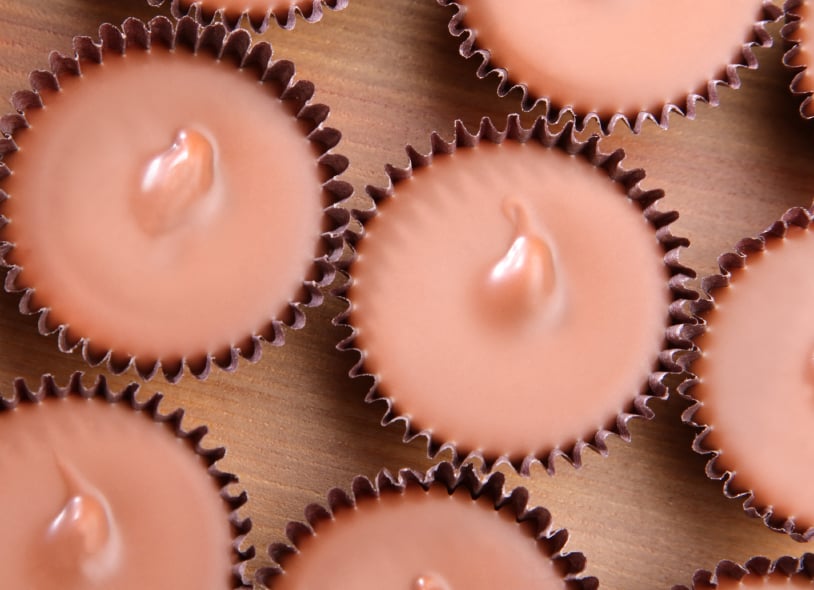 13. Cure any sugar craving by preparing this Crumbs and Chaos recipe for Butterfinger Muddy Buddies, which consist of Chex cereal, pretzels, peanut butter, chocolate, and Butterfingers.
14. You'll find that your kids eat more fruit when it's paired with Sister's Suitcase's Candy Bar Fruit Dip. This exceptionally easy recipe can be made with almost any chocolate bar and pairs perfectly with your favorite fall apples.
15. Lemons for Lulu delivers a deep-dish chocolate cookie that's made with Milky Way candies and topped with a wondrous caramel whipped cream. Dessert doesn't get any better than these thick, fudgy, and stunningly sweet treats.
16. These Candy Bar Chocolate Chip Cookie Sandwiches are gloriously gooey on the inside and perfectly crisp on the outside. Picky Palate's recipe calls for Reese's Peanut Butter Cups, Snickers, and Kit Kats, but feel free to substitute with your favorite candies instead.
17. Use your extra Reese's minis to whip up Something Swanky's Peanut Butter Cup Brownie Batter Dip. You can create the ultimate appetizer by serving this rich and creamy recipe with apples, pretzels, graham crackers, or anything else that pairs well with rich chocolate flavors.
18. Recipe Girl uses Butterfingers, Oreos, peanut butter, chocolate chips, and whipping cream to create a palate-pleasing pie that your family and friends will love.
19. Bakers Royale has found the perfect purpose for extra Twix. This recipe combines two cookies, cheesecake, and candy, creating unbelievably tempting Twix Cookie Dough Cheesecake Bars.
More from Life Cheat Sheet:
Want more great content like this? Sign up here to receive the best of Cheat Sheet delivered daily. No spam; just tailored content straight to your inbox.