Revitalize Your Pizza Repertoire With 6 Heavenly Hummus Flatbreads
About 1 in 8 Americans eats a slice of pizza on a given day, reports the United States Department of Agriculture (USDA). Although the majority of these slices tend to be of the greasy, cheesy variety, there are times when even the most passionate pizza fiend seeks a change of pace in their pie.
Next time you find yourself in need of a slice, try substituting pureed chickpea spread for tomato sauce at home, resulting in a bold — and often healthier — pizza alternative. See for yourself just how delicious hummus pizza can be with one of these 6 recipes.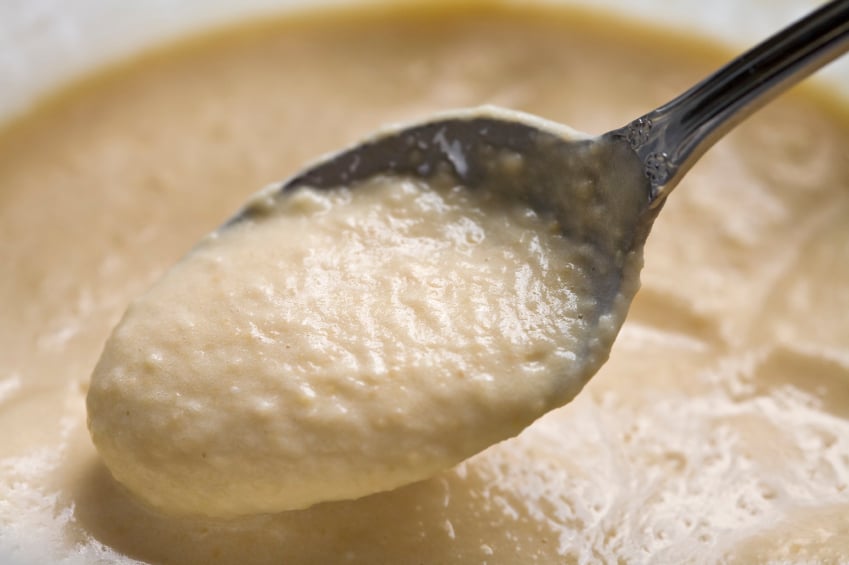 1. Roasted Zucchini and Cherry Tomato Flatbread with Goat Cheese and Olives
If you're craving a rustic and savory snack with added health benefits, try cooking up this delightful Roasted Zucchini and Cherry Tomato Flatbread With Goat Cheese And Olives from Little Market Kitchen. Blogger Denise Ginley recommends using white beans in place of chickpeas for a unique departure from your usual hummus spread. Self Nutrition Data notes that these tasty white beans offer extraordinary health benefits, packing 17 grams of protein and 11 grams of fiber into every cup. This recipe yields 3 individually sized flatbreads, ideal for lunch, dinner, or as a finger food for your next party.
Ingredients:
Pizza:
½ pound zucchini
½ pound summer squash
9 ounces cherry tomatoes
2 tablespoons olive oil
4 ounces greek olives (green and/or purple)
1 tablespoon olive oil
3 ounces goat cheese
3 flatbreads (such as pocketless pita or na'an)
salt and pepper
Hummus:
4 ounces pitted greek olives
Juice of ½ a lemon
1 can white beans
2 cloves garlic
2 tablespoons olive oil
2 tablespoons tahini
Directions: Preheat oven to 400 degrees Fahrenheit. Slice zucchini and summer squash into thin rounds. Toss with 1 tablespoon olive oil and arrange on a greased jelly roll pan in a single layer.
Similarly, cut tomatoes in half, toss with 1 tablespoon olive oil, and arrange, cut side up, in a single layer on separate jelly roll pan.
Sprinkle both the squashes and the tomato with salt and pepper, and place in oven next to each other. Roast for 8 minutes, then flip all the squash slices. Roast another 8 to 10 minutes, until the undersides of the squash slices are beginning to brown. Remove squash pan and set aside.
Check the tomatoes, if they're not browning on top, turn the oven up to broil and position the pan under the broiler. Let tomatoes broil about 3 to 4 minutes, or until beginning to blacken on top. Remove from heat and set aside.
While vegetables roast, place all the hummus ingredients in the bowl of a food processor and blitz for 2 to 4 minutes, until hummus is pretty smooth. Set aside. Chop the remaining 4 ounces pitted greek olives. Set aside.
After the vegetables are out of the oven, adjust temperature to 450 degrees Fahrenheit and place the flat breads directly on oven rack. Toast for 2 to 3 minutes, until the bottoms begin to crisp up. Remove from oven.
Dollop hummus onto each flatbread and spread out with a spoon, top with zucchini, squash, and roasted tomatoes; sprinkle with chopped olives and crumbled goat cheese. Cut into wedges and enjoy!
2. Greek Chicken And Veggie Pizza
Spicy hummus lends a distinctive boldness to A Slo Life's recipe for Greek Chicken And Veggie Pizza, and understated ingredients such as cucumber and onion offer their own refreshing spin on traditional flatbread. Round out the pizza with the intense flavors of feta cheese and kalamata olives for a taste of Mediterannean-inspired bliss. This recipe yields about 4 to 6 servings.
Ingredients:
1 pizza dough or flatbread (this pizza dough recipe or store-bought is fine, too)
2 chicken thighs
1 package spicy hummus
½ cucumber, sliced and halved
2 cups arugula
¼ red onion, sliced
¼ cup feta cheese
¼ cup kalamata olives
2 tablespoons balsamic vinegar
Olive oil
Sea salt
Pepper
Directions: Pre-heat oven to 425 degrees Fahrenheit.
Meanwhile, heat olive oil in a large frying pan. Add salt and pepper to chicken before placing in frying pan. Cook until done, about 4 to 5 minutes per side. Remove and let rest before cutting into cubes.
If using homemade or store-bought flatbread dough, roll out onto an oiled baking sheet. Dimple the dough with your fingers and pour olive oil along the surface. Place in the oven and bake until browned, about 20 to 25 minutes. Remove from oven and lightly salt to preference with sea salt.
If using pre-made crust, simply heat in oven until warm. Top flatbread with hummus, chicken, cucumbers, feta cheese, olives, red onion, and arugula, then drizzle with balsamic vinegar.
Cut into 2- to 4-inch pieces and serve immediately. Enjoy!
3. Sun-Dried Tomato And Basil Hummus Flatbread
Destination Femme offers a simple yet sensational recipe for a Sun-Dried Tomato and Basil Hummus Flatbread, packing each bite with light and sophisticated vegetarian flavors. Infuse your homemade hummus with sun-dried tomato and basil to lend a particularly delightful character to the dish. Topping the flatbread with feta cheese, arugula, and spinach gives the meal a final flavorful touch. The recipe yields 1 (10- to 12-inch) pizza.
Ingredients:
1 (10- to 12-inch) pre-baked or store-bought pizza dough

1 (15-ounce) can of chickpeas, rinsed and drained with the liquid reserved

½ cup tahini

Juice of ½ lemon

2 cloves garlic, roughly chopped

½ cup roughly chopped sun-dried tomatoes

¼ cup tightly packed basil leaves

½ teaspoon salt

2 tablespoons olive oil

1½ teaspoons red wine vinegar

½ teaspoon dijon mustard

1 pinch of dried oregano

1 pinch of salt


Optional toppings: spinach leaves, sliced red onion, diced tomato, kalamata olives
Directions: Add the tahini, garlic, and lemon juice to the food processor. Process for about 1 minute, until the tahini has a whipped texture. Add the chickpeas, salt, basil, and sun-dried tomatoes to the food processor and turn on. Slowly add the reserved chickpea juice to the food processor until desired consistency is reached.
In a small bowl, add the olive oil, red wine vinegar, dijon mustard, dried oregano, and salt. Whisk until combined.
Spread the hummus over the flatbread and top with desired toppings. Drizzle with vinaigrette.
4. Quinoa Flatbread With Tabbouleh, Falafel, And Pomegranate
Pack some nutritional value into your homemade flatbread using Closet Cooking's formula for a protein- and fiber-rich quinoa crust. Bring that simple crust to life with the addition of a zesty mustard-lemon vinaigrette and tabbouleh salad. If you're indulging in this dish as a main course, enhance its heartiness with a homemade falafel topping. This Quinoa Flatbread With Tabbouleh, Falafel, And Pomegranate recipe takes an hour and 30 minutes to complete and yields 6 flatbreads.
Ingredients:
1 cup raw quinoa, pulsed in a grinder or food processor

1 cup whole wheat flour or brown rice flour

1 egg

1 cup water


salt and pepper to taste

Optional toppings: feta cheese, pomegranate
Quinoa Tabbouleh:
2 cups water
1 cup quinoa, rinsed
1 cup tomato, diced
1 cup cucumber, diced
½ cup parsley, chopped
¼ cup mint, chopped
¼ cup green onions, chopped
¼ cup lemon juice
2 tablespoons extra-virgin olive oil
½ teaspoon cumin, toasted and ground (optional)
Salt and pepper to taste
Lemon Honey Dijon Vinaigrette:
¼ cup lemon juice
¼ cup extra virgin olive oil
1 tablespoon Dijon
1 teaspoon grainy mustard (optional)
1 tablespoon honey
1 clove garlic, grated (optional)
¼ teaspoon salt
¼ teaspoon pepper
Directions: Mix the processed quinoa, flour, egg, water, salt, and pepper and let it soak for an hour.
Heat a greased pan over medium heat. Pour ¼ cup of the mixture into the center of the pan, cook for 5 minutes, flip and cook for another 5 minutes.
For the vinaigrette: Mix ingredients in bowl.
For the tabbouleh: Bring the water and quinoa to a boil, reduce the heat and simmer until the quinoa is tender and the liquid has all been absorbed, about 17 to 20 minutes, and let cool.
Mix the quinoa, tomato, cucumber, parsley, mint, and green onion. Mix the lemon juice, olive oil, cumin, salt, and pepper; toss with salad.
5. Radish and Cucumber Flatbread
For a hearty and fantastically filling appetizer or mealtime offering, try this exceptional Radish And Cucumber Flatbread from Rachel Cooks. The pizza blends hummus with crunchy cucumber, plump grape tomatoes, and julienned radishes, culminating in a wonderfully textured vegetable medley atop a crispy baked crust. The recipe yields 12 appetizer servings and requires only 15 minutes to make.
Ingredients:
1 pizza crust, cooked and cooled

10-ounce package of hummus

¼ of an English cucumber, cut into bite-size pieces

3 radishes, thinly sliced or julienned

1 cup grape tomatoes, halved


About ¼ cup fresh parsley, torn or chopped
Directions: Make sure your baked pizza crust is cooled completely. Spread evenly with hummus. Top with vegetables. Cut and serve. Best served immediately, but store any leftovers in refrigerator.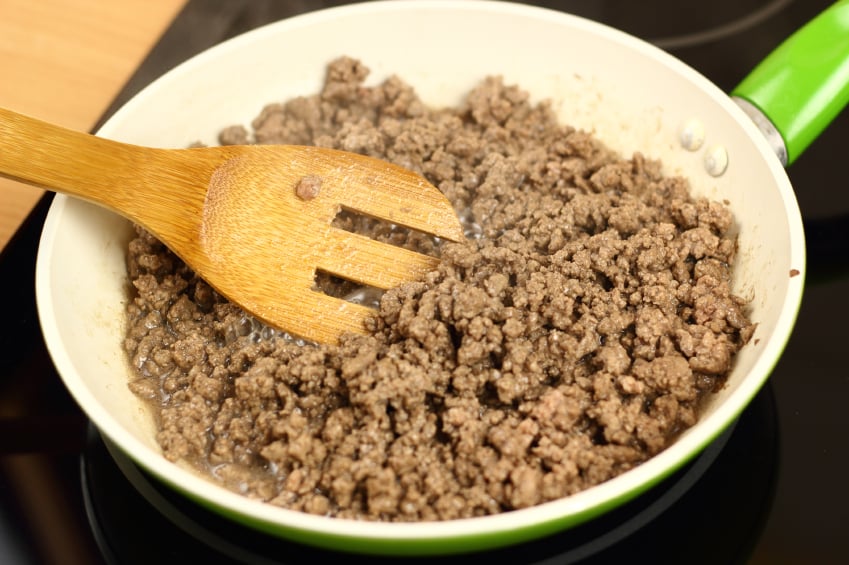 6. Lamb And Hummus Flatbread
Indulge in the savory, seasoned flavors of a classic gyro sandwich with this Lamb and Hummus Flatbread from My Recipes. A hint of cinnamon lends the lamb a sophisticated Middle Eastern twist, while a sprinkling of pine nuts offers the flatbread a pleasingly crunchy finish. This recipe yields 4 servings, each of which contains just over 300 calories and 17 grams of protein.
Ingredients:
6 ounces ground lamb
1 teaspoon extra-virgin olive oil
1½ cups chopped yellow onion
1 tablespoon minced fresh garlic
1½ teaspoons ground cumin
½ teaspoon dried oregano
¼ teaspoon salt
¼ teaspoon ground cinnamon
½ cup water
½ cup chopped seeded tomato
1½ tablespoons fresh lemon juice
2 (6-inch) pitas
½ cup plain hummus
¼ cup chopped fresh cilantro
1 tablespoon pine nuts, toasted
Directions: Preheat broiler to high.
Heat a large nonstick skillet over medium-high heat. Add lamb to pan; cook 3 minutes or until browned, stirring to crumble lamb. Remove lamb from pan. Add oil to pan; swirl to coat. Add onion to pan; sauté 4 minutes. Stir in garlic and next 4 ingredients (through cinnamon); sauté 1 minute. Stir in ½ cup water and tomato; bring to a simmer. Cook 4 minutes or until tomatoes begin to soften. Stir in cooked lamb. Cover, reduce heat, and simmer 4 minutes. Stir in the lemon juice.
Split each pita into 2 rounds. Place pita rounds on a baking sheet. Broil 1 minute on each side or until crisp. Spread 2 tablespoons hummus on each round. Top each serving with about ⅓ cup lamb mixture. Sprinkle evenly with cilantro and nuts.
More from Life Cheat Sheet:
Want more great content like this? Sign up here to receive the best of Cheat Sheet delivered daily. No spam; just tailored content straight to your inbox.