Now that summer is approaching, people are finding themselves in a dilemma — a fitness dilemma, that is. To work out or not to work out? That is the question. Visions of beach-ready bodies are dancing in people's minds, but unfortunately, images of sweaty, stuffy gyms are, too, and that's reason enough cancel anyone's fitness memberships for the summer.
Luckily, the gym is not the only place where people can burn calories, and there are many ways to exercise (especially with some outdoor vitamin D) without even realizing what you're doing. There's no need to run on the treadmill like a hamster on a training wheel this summer as your friends are soaking up the rays. Try one of these seven workouts and burn calories without sacrificing fun.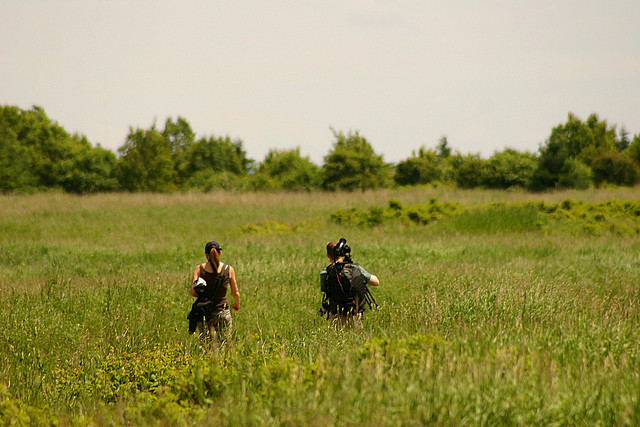 1. Hiking
Lace up your boots or tennis shoes: It's time to take a hike. Hiking is one of the easiest ways to fit in a workout, enjoy time in the sun, and scope out a scenic view. Enlist some friends to go on a nature trail with you and you'll burn calories while trying something new. According to Everyday Health, a half-hour of cross-country hiking burns 204 calories, and a lot of the time, hikers go for longer than 30 minutes. If you pack a lunch and some water and make a day out of it, you're likely to get in a more effective workout than you would've had at the gym — and you'll have a lot more fun doing it.