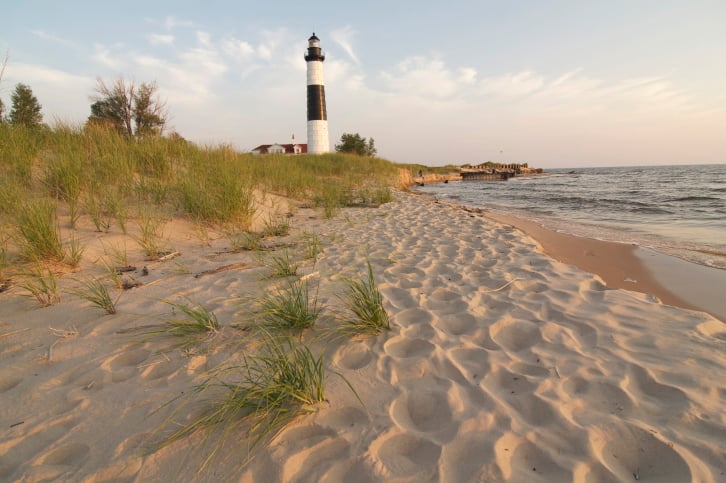 There's more than just enjoying warm weather when it comes to summer. There's also vacations — a week (or more if you're lucky) of no work, a great destination, and enjoying all of the activities it has to offer. So, as you get ready to plan your trip, take a look at some of the cities that have made the list. These cities are worthy of a place in the top 10 due to their awesome activities, delicious food, and unique neighborhoods and culture. Happy planning!
1. Grand Rapids & Lake Michigan's Gold Coast
"Beach bums, beer lovers, and art enthusiasts agree: there's a lot to love about western Michigan this year. Grand Rapids, Michigan's second largest city, was voted best beer city in the U.S. by the national Beer Examiner blog in 2012 and 2013, and its beer-tourism revolution rages on," per Lonely Planet. If you're hoping to visit to take advantage of its beer, you should definitely check out the Summer Craft Beer Festival, held in August.
If you're visiting to take in its art scene, you'll have plenty of options. You can take in the blooms and Rodin sculptures in the Frederik Meijer Gardens, as well as the Grand Rapids Art Museum, which is made even cooler for the fact that it's housed in a LEED Gold certified building. Don't forget to stop by ArtPrize, the world's largest art competition where more than 1,700 artists display their masterpieces, according to Lonely Planet. Finally, for the beach bums out there, Lake Michigan's Gold Coast is a must-see. It includes 300 miles of beautiful beaches that offer wineries, antiquing, orchards, cider houses, and even surfing.