5 NBA Players Who Went Broke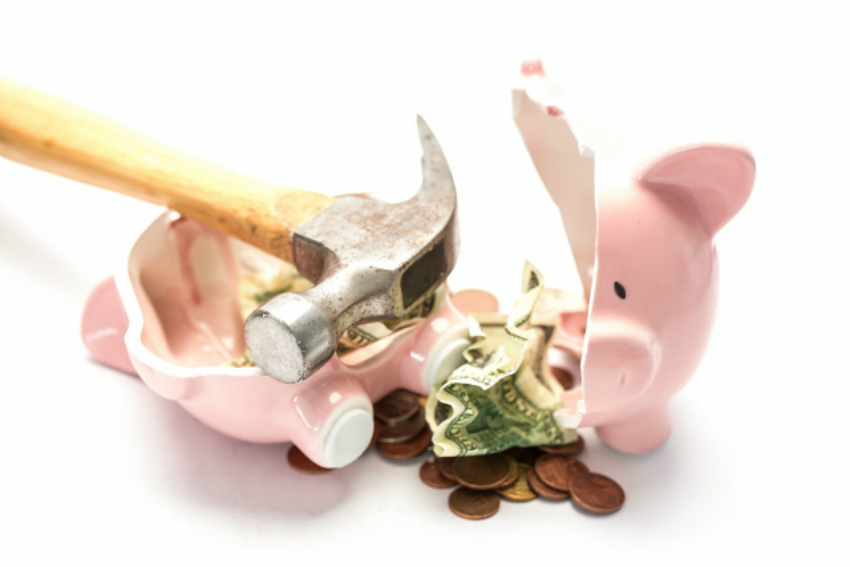 The numbers tell the story. Within five years of retirement, 60% of former NBA players are broke. To the average person, it's hard to fathom. How can someone who earns millions of dollars end up penniless a few years later?
A lack of financial savvy is a big reason pro athletes struggle to make their riches last. Young players – sometimes drafted straight out of high school – are handed huge sums of money with little guidance on how to manage it. Then, there are salaries that look huge on paper but turn out to not be quite so large in reality. Taxes take a bite. Payments to agents and the NBA escrow fund eat up another chunk, as Josh Childress, a former NBA player said. Plus, there's sometimes pressure from veteran players to look the part of a successful pro athlete.
"If those are the guys that are taking you under their wing, that's what you get used to," Childress said. "And so that's how you think it has to be, and that's how you think the life is, and you get caught up in that and you end up spending way more than you should."
More players struggle with financial problems than many people realize, ex-NBA player Adonal Foyle told the New York Post. "Lots of guys are having trouble," Foyle, who's also the author of Winning the Money Game: Lessons Learned from the Financial Fouls of Athletes, said. "But they won't talk about it. They think, 'I don't want to be one of those guys,' and they're hiding it."
Not all succeed at keeping their money troubles under wraps. Some even want to talk about their struggles, hoping it will offer a lesson to younger players. Here are five pro basketball players whose financial difficulties have become public knowledge.
1. Antoine Walker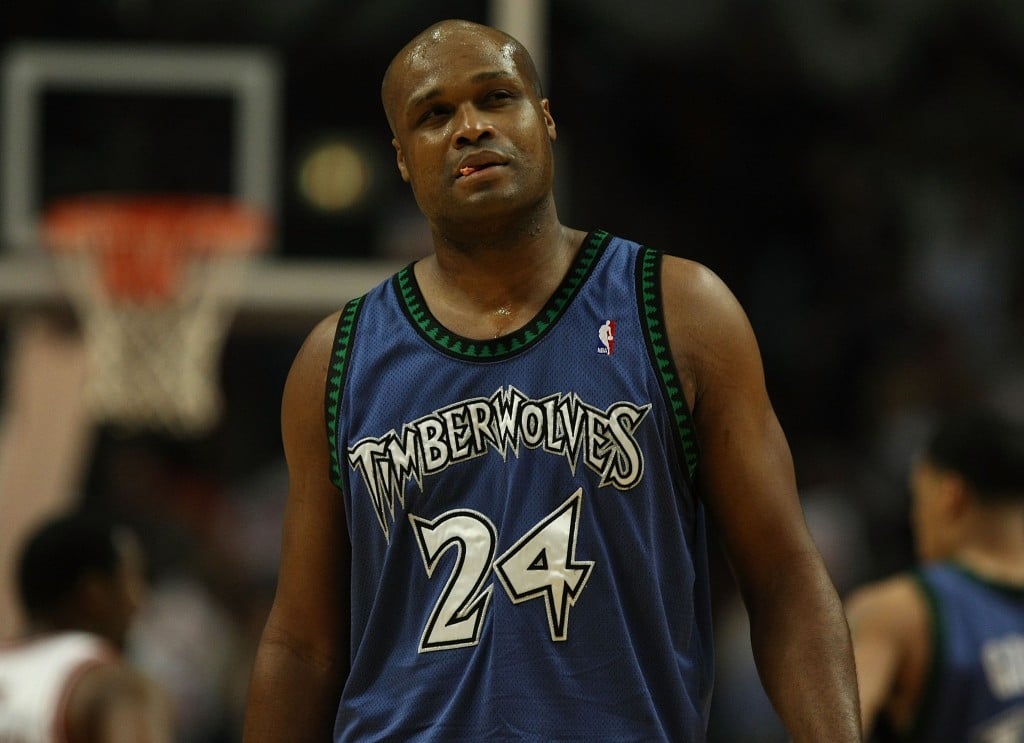 Antoine Walker earned more than $108 million during his career with the NBA, which should have been enough to set him up for life. Yet in 2010, a mere two years after his playing career ended, he landed in bankruptcy court. His story is all too familiar. Walker grew up in a lower-income neighborhood in Chicago, and when he hit the big time, he spent lavishly both on himself and friends and family. He also gambled away some of his wealth and lost more in a bad real estate deal.
Walker learned his financial lessons too late, but he hopes sharing his story will help other young athletes avoid the mistakes he made. He's working with Morgan Stanley's Global Sports & Entertainment Division to promote financial literacy among college athletes and pro rookies.
"You have to learn the word no," Walker now tells the players he speaks to. "No is a powerful word. When you really start earning, a lot of opportunities come your way. You have to have your financial game down. You have to know when you can say yes and when to say no. It's difficult to say sometimes."
2. Jason Caffey
Power forward Jason Caffey took home two championship rings during his career with the Chicago Bulls in the late '90s. In 1999, he signed a $35 million contract with the Golden State Warriors. Yet his life off the court was rocky. He fathered 10 children by eight different women and suffered from an anxiety disorder, which helped end his professional playing career.
All those kids meant a lot of child support, and the burden of those expenses led Caffey to file for bankruptcy in 2007, several years after he left the NBA. He claimed debt of nearly $2 million and assets of $1.15 million, Chicagoist reported, but a judge tossed out the case. Then, one mother sued him for more than $200,000 in unpaid child support and legal fees. When he still didn't pay up, a judge issued a warrant for his arrest.
3. Eddy Curry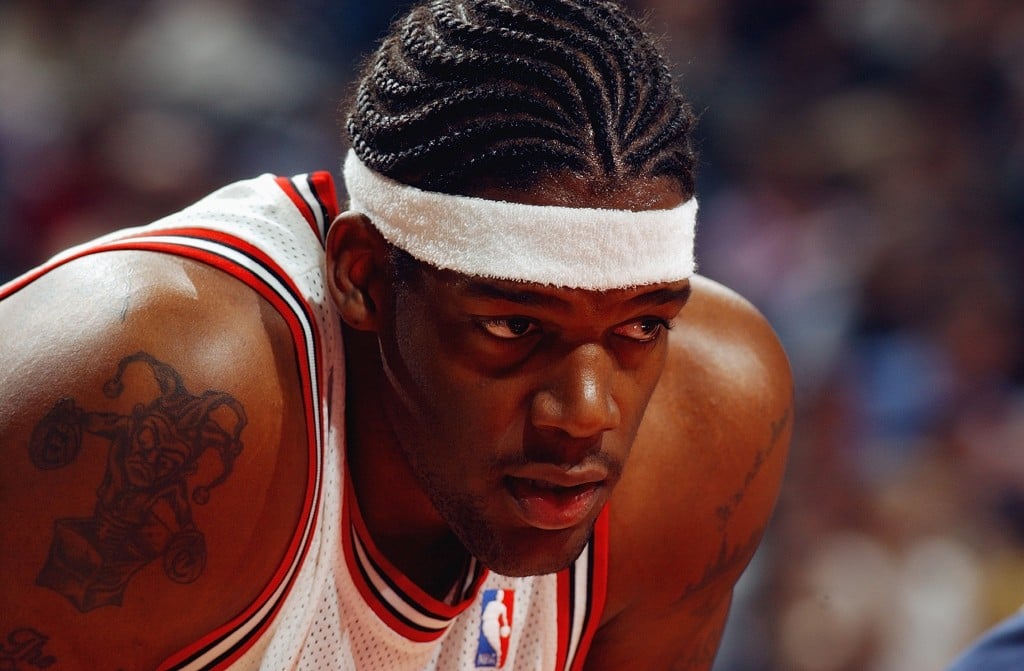 In 2010, Knicks center Eddy Curry earned $10.5 million. But despite a generous paycheck, he still defaulted on a $570,000 personal loan from Allstar Capital, which carried an interest rate of 85%. When Curry didn't make payments, the balance quickly swelled to $1.2 million. A judge ordered him to fork over $75,000 a month to clear the debt, even though Curry said his expenses (which included $30,000 a month on household bills for a his home in White Plains, N.Y., $1,000 for cable TV, and $6,000 a month for a personal chef) made it difficult to pay.
His money woes didn't end there. In 2012, Curry lost his Chicago-area mansion to foreclosure. He admitted ignorance about his overall financial situation contributed to his troubles, but he also blamed some of the problems on his accountant who he said failed to do his job.
4. Robert Swift
For former Seattle SuperSonics center Robert Swift, a career in the NBA turned out to be a case of too much, too soon. He was drafted right out of high school in 2004, but it quickly became clear he was in over his head. The young player was immature, according to multiple people who spoke to the Seattle Times, and he lived more like a hard-partying college student than a professional athlete. His financial role models may not have been the best either; his father had filed for bankruptcy twice before Swift joined the NBA. Still, Swift supported his parents after he went pro.
Unfortunately, injuries cut Swift's career short in 2008. Though he reportedly earned $10 million as a player, by 2013, his home had been foreclosed on. A year later, he was living with a drug dealer friend and was charged with unlawful possession of a sawed-off shotgun police found during a raid on the home. In 2015, Swift – who admitted he was addicted to heroin – was arrested in connection with an armed robbery.
5. David Harrison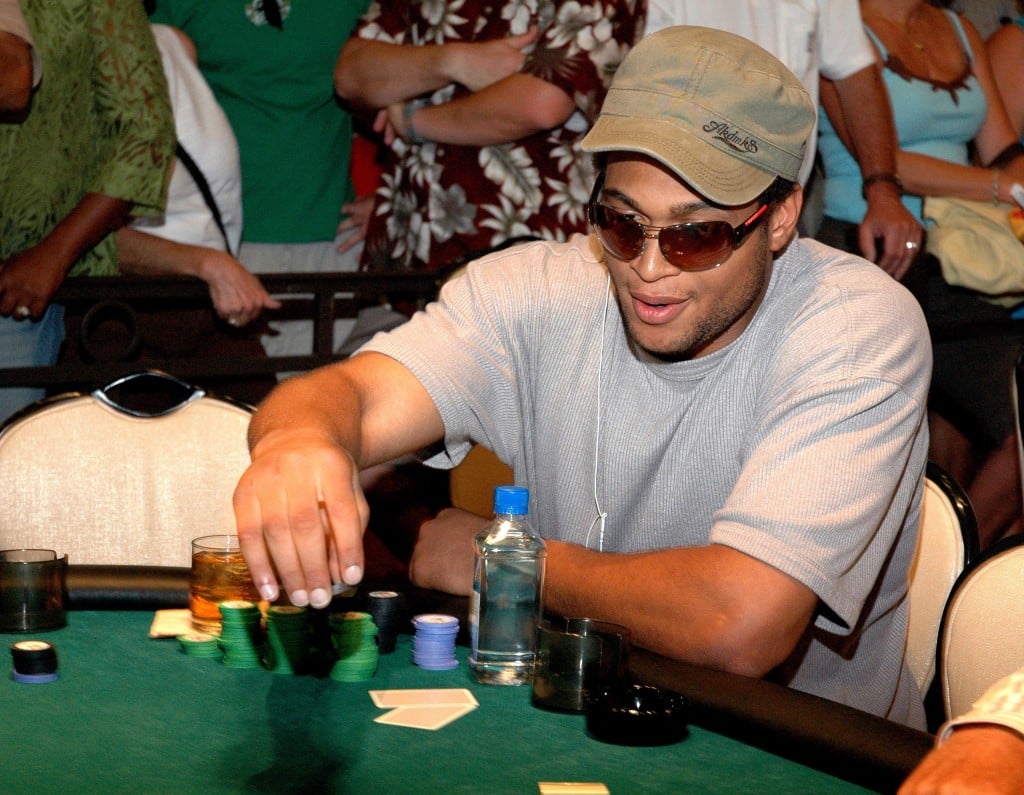 Unlike some on this list, David Harrison's never enjoyed sky-high earnings, though the $4.4 million he pulled down before taxes in the four years he played with the Indiana Pacers was nothing to sneeze at. After he left the NBA, he played for a few years in China, but making a living without a college degree has been hard, as he told Yahoo! Sports in March 2015. In 2013, the former center even ended up working at McDonald's for a brief time to make ends meet. Now, he's making money trading stocks and trying to figure out a long-term plan to support himself and his family.
"I am confident in my intelligence," Harrison told Yahoo. "I am confident in myself and I have the ability to succeed. I don't have much hope to play basketball again. But to support my family and myself, I have a lot of hope in that."
Follow Megan on Facebook and Twitter
More from Money & Career Cheat Sheet: