Legal Marijuana Sales Soar as Industry Takes Root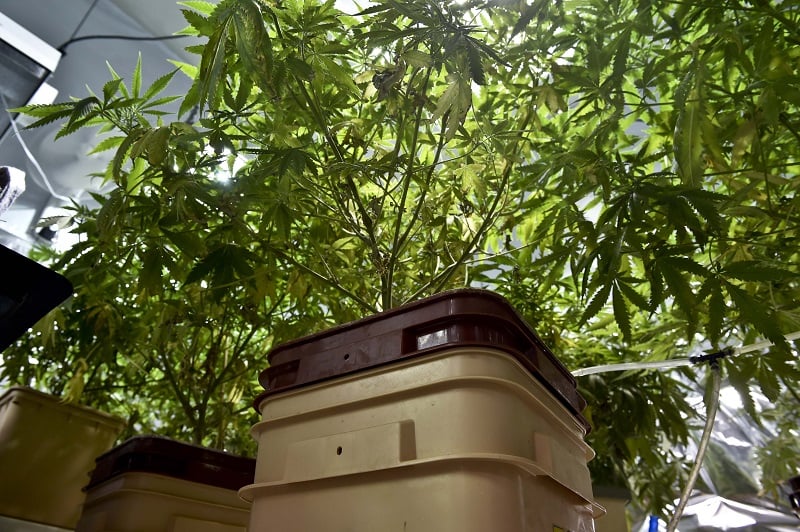 Five years ago, it would've been unimaginable to think that marijuana – legal marijuana, in particular – would be one of the hottest and fastest-growing industries in the United States. And yet, with only a handful of states having implemented legalization laws, here we are. Marijuana sales are blowing up, thousands of jobs are being created, and it seems almost inevitable that prohibition is going to fall nationwide in the near future.
Of course, that last bit is speculative. But the numbers are hard to ignore. And when an industry is showing a 184% increase in sales year over year, both business and political leaders are going to start paying attention.
That figure is one of only several eyebrow-raising numbers from the 4th edition of the State of Legal Marijuana Markets report, released annually by ArcView Market Research and New Frontier, a data and analytics company. The report, which is perhaps the most comprehensive overview of the marijuana industry, won't be released in its entirety for a few weeks, but the data that have been outed confirms what many have suspected: legal marijuana is going to be an economic boon, and those who are getting in early are going to benefit the most.
"It is undeniable that cannabis is one of the fastest growing industry in the U.S. Twenty-three states already permit medical cannabis use, along with four states and the District of Columbia allowing full adult use," said New Frontier CEO and Founder Giadha DeCarcer. "With nearly a dozen states debating changes to their cannabis laws in the coming year, 2016 will be the tipping point in which a majority of U.S. states transition from cannabis prohibition to some form of regulated legal market."
According to the report, the industry as a whole is growing at an annual rate of around 30%, with total sales in 2015 topping $5.4 billion. That's a significant increase over 2014's $4.6 billion, and as the report says, the spike was primarily fueled by jumps in "adult use market sales," which refers to markets in which adult use has been legalized (Washington, Colorado, Oregon, etc.).
In those markets, sales leaped from $351 million in 2014 to a whopping $998 million last year – a bump of 184%, year over year. And that's just the beginning. Expectations for 2016 are also sky-high, with a projected 25% increase in total growth to $6.8 billion. 2016 is set to be a landmark year for marijuana legalization in another aspect as well, as a presidential election in November should also see more measures passed into law ending prohibition in other states. There are many on the radar, including California, Massachusetts, and Missouri.
If the dominoes topple as many suspect they will – and the federal government continues to engage in its current strategy of sitting on the sidelines, and letting the states work things out for themselves – the market could reach eye-popping proportions.
"By 2020, legal market sales will grow to $21.8 billion, with adult use sales comprising more than half (53%) of the total market," ArcView's press release says. If there's a message that's being broadcast in those numbers, it's that you should get into the industry if you've been thinking about it. The time is now.
"Many in the business and financial sector have taken a 'wait and see' approach to the legal cannabis industry. The new data confirms what pioneer investors and entrepreneurs suspected.  Legalization of cannabis is one of greatest business opportunities of our time and it's still early enough to see huge growth," said ArcView Group CEO Troy Dayton.
The big hangup, as mentioned, is that marijuana is still federally illegal. Interestingly enough, it's sort of a blessing in disguise – federal prohibition has let smaller cannabis firms become established under state laws, in a bubble of sorts, while big business has more or less stayed clear. Big multinational corporations that may have an interest in jumping into the fray (tobacco companies, Big Ag, etc.) aren't going to put themselves at risk of federal prosecution. So, small cannabis retailers, growers, and processors have been able to flourish in some areas.
Still, there's always the threat that the plug could be pulled, though it's pretty hard to think that the federal government would be willing to do so at this point, when there's so much on the line in terms of tax revenues, jobs, and investment.
The ArcView report is making it pretty clear that the cannabis industry is going to be massive, and there are really only three states with functional markets. Others states have medical markets, and the black market still persists even in legalized states, but the legalization experiments are working. And the money spigot is hardly even flowing yet.
Follow Sam on Facebook and Twitter @SliceOfGinger
More from Money & Career Cheat Sheet: