Top 10 Cities in America Where Buying a Home Paid Off the Most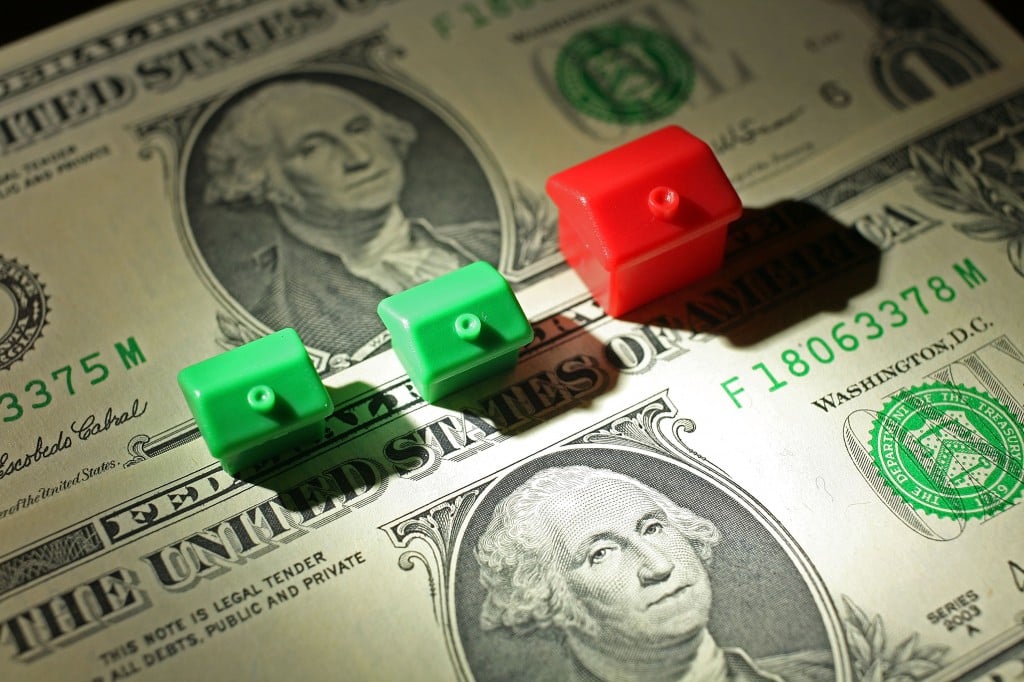 Timing matters in life, especially when it involves one of the largest financial decisions you'll ever make. Buying a home is no longer viewed with rose-colored glasses. The housing crisis of yesteryear shattered long-held beliefs that home values only move in one direction. If you bought right before the bubble burst, you might consider yourself an unlucky victim. However, some homeowners who bought after the meltdown timed their purchases just right.
Home prices have been surging more than three years now, creating pockets of jaw-dropping strength across the nation. In fact, national home prices are still increasing more than 6% on a year-over-year basis. In order to find which areas of the country are seeing the biggest rebound from the housing collapse, Zillow recently analyzed cities with populations over 50,000 to find the luckiest homebuyers in America. These are people who happened to buy in the right place at the right time, and are now enjoying the highest appreciation growth.
Once again, the real estate market proves it's all about location and timing. For example, Las Vegas homebuyers who bought in 2009 are $66,043 worse off on average today than if they rented and invested in the stock market over the same time period. But those who bought a Las Vegas home three years later made $52,000 more between 2012 and 2015 than they would have if they had rented and invested in the stock market, even without the $8,000 tax credit that enticed many previous buyers.
The Golden State is home to the luckiest homebuyers in America. As the list from Zillow below shows, California is responsible for eight of the 10 cities with the highest appreciation growth. Nevada and Florida also make an appearance on the list. Interestingly, Palo Alto is the top city and the only one to make the list with a pre-crisis purchase date. The gateway to Silicon Valley has benefitted significantly from an influx of wealthy techies.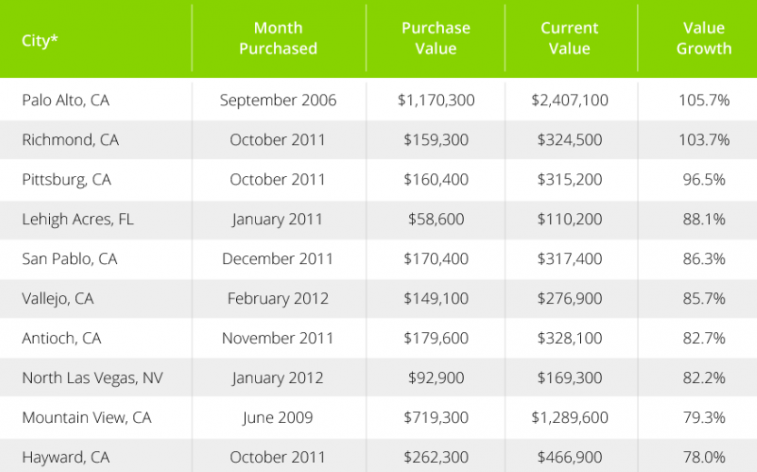 "It's very clear that when it comes to maximizing gains from an investment in real estate, timing really does matter a great deal," said Zillow Chief Economist Dr. Stan Humphries. "However, timing isn't everything, and trying to time the market perfectly is incredibly difficult, even for professionals. There are any number of factors to consider when purchasing a home, only one of which is the potential for financial gain. Potential buyers should always place their personal needs and their family's needs first, and make the decision to buy only when they are ready to make a significant investment of both their time and money."
Follow Eric on Twitter @Mr_Eric_WSCS
More from Money & Career Cheat Sheet:
Want more great content like this? Sign up here to receive the best of Cheat Sheet delivered daily. No spam; just tailored content straight to your inbox.