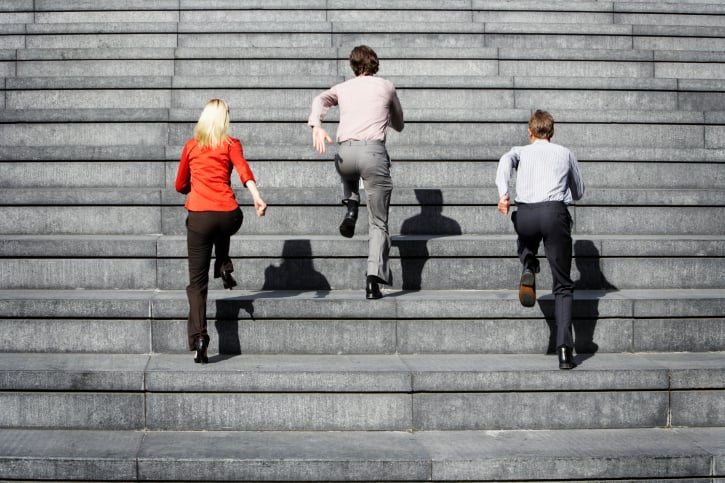 We all want to have job security, to make enough money to support ourselves, and to move up the corporate ladder. Working hard is certainly essential when you want to move ahead in your career, but there are many other important steps if you want to move up quickly. Even the most motivated workers won't necessarily achieve their career dreams, especially not quickly, if they don't have a specific plan to do so. In addition to coming up with a plan for where you want to be by the time you retire and how you are going to do it, there are other steps you can take to help you move up quickly and to have a successful career. If you plan ahead, take the necessary steps to succeed, and work hard and prove yourself, you will definitely increase your chances of achieving your career goals earlier and faster.
1. Network as often as possible
Networking often and with the right people is sure to help your career advance quickly. Many jobs are not published at all, but are exchanged through networking. Seventy percent of jobs are found through networking, according to the U.S. Bureau of Labor Statistics, and that number goes up to 80 percent according to who you ask. Even if your resume and cover letter are strong, you will have a better chance of getting a job if you know someone who works at the company.
As great as LinkedIn is, if you meet someone once, add them on the site, and then never talk to them again, you probably won't be able to use them to get a job. To truly network successfully, you need to know the right people, and have relationships that encourage sharing information about jobs. Keep in touch with your contacts regularly.