Monday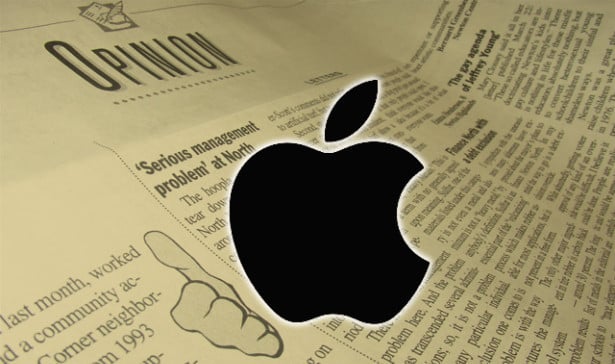 Apple (NASDAQ:AAPL) did not have the easiest of days Monday; reports that a 23-year-old woman in China's western Xinjiang Uighur Autonomous Region was electrocuted by her iPhone launched a new public relations nightmare for the company. And, after rising as high as $431.46 per share, the iPhone maker's stock began trading lower and closed up just $0.93, or 0.22 percent, at $427.44. Here's a cheat sheet to today's top Apple stories:
Look Out Apple, Microsoft Is Developing a Smart Watch Too
Microsoft (NASDAQ:MSFT) is rumored to be testing a prototype of a new smart watch. AmongTech is reporting that the device will offer wristbands in a variety of colors and outside housing made of a special type of aluminum that's four times harder than glass and still transparent.
Rumors about the Microsoft smart watch began when it was reported that the company was ordering 1.5-inch screens from suppliers. According to some of the rumors, the wristbands will be removable and come in blue, red, yellow, black, white, and grey. The device will run on the Windows 8 operating system and use the cloud for storage in addition to six gigabytes of storage space on the watch itself… (Read more.)