Here's your Cheat Sheet to this week's top mergers and acquisition news:
The Blackstone Group (NYSE:BX): Current price $20.21
Knowledgeable sources say that Blackstone is considering an offer for Dell (NASDAQ:DELL) as it seeks bids to compete with the proposed $24.4 billion buyout by Michael Dell and Silver Lake Management. The sources also related that Blackstone might bid as part of a group including other investor, but the private-equity firm has not made a decision. Through the go-shop provision of the Silver Lake merger agreement, Dell's board has through March 22 to seek superior proposals, and can negotiate even past that date if it receives an offer it thinks serious. An offer from Blackstone would intensify the pressure on Michael Dell and Silver Lake to hike their $13.65-per-share bid after Dell's two largest outside shareholders already opposed what would be the largest leveraged buyout of a technology company since the financial crisis.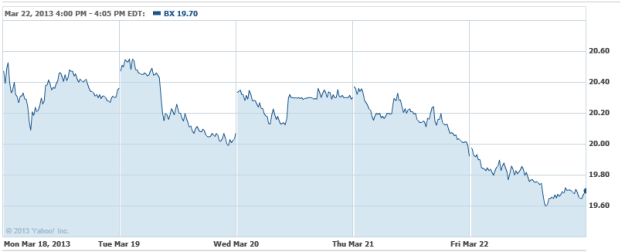 Advent Software (NASDAQ:ADVS): Current price $27.12
Advent has reported that its board decided that the company should remain independent. On Monday, the board said that it has finished a review of its strategic alternatives along with the help of its financial advisor, Qatalyst Partners, and its legal counsel, Wilson Sonsini Goodrich & Rosati. At the end of this process, the members determined that it is in the best interests of Advent and its shareholders to continue to execute on its strategic plan as an independent entity. Advent is a provider of software and services for the global investment management industry.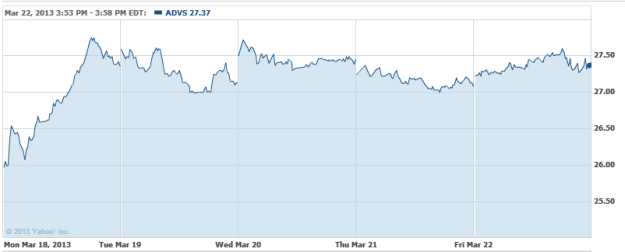 Fusion-io (NYSE: FIO): Current price $16.92
The company has purchased ID7, which was a pioneer in software defined storage and an open-source leader in shared storage systems, along with being the developers and key contributors of SCST, a Linux storage software subsystem used by many storage providers around the world. ID7 has been working jointly with Fusion-io on software development for the ION Data Accelerator software that transforms industry standard servers into shared storage appliances. No mention of financial arrangements accompanied the press release by the buyer.
Are these stocks a buy or sell? Let us help you decide. Check out our Stock Picker Newsletter now.