Exxon Mobil Corporation (NYSE:XOM): Current price $88.93
As Exxon Mobil continued to mop up a pipeline spill of thousands of barrels of heavy Canadian crude in Arkansas, opponents of oil sands development jumped on the incident to attack plans to construct the Keystone XL pipeline, says Reuters.
Exxon Mobil and BHP Billiton Limited (NYSE:BHP) intend to establish the world's biggest floating LNG processing and export plant off the northwestern shore of Australia, says Reuters.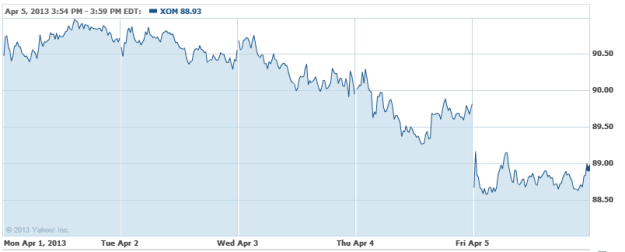 Investing Insights: Is This a Krafty Investment?