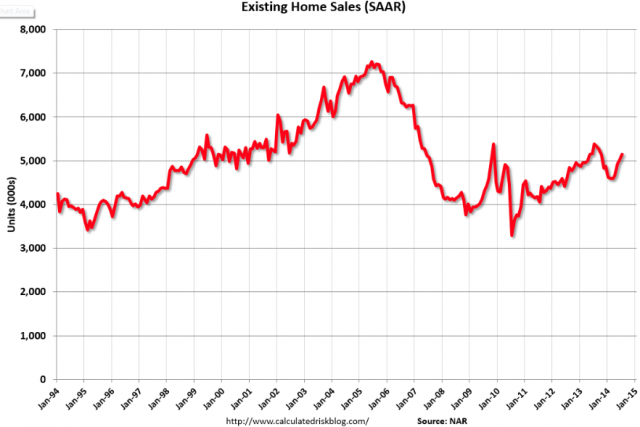 The real estate market continues to show signs of improvement from the housing bubble collapse. Despite a slow start to the year, existing-home sales have now climbed higher for four consecutive months. In fact, sales last month beat expectations and reached their fastest pace of the year.
The National Association of Realtors announced Thursday that total existing-home sales — completed transactions of single-family homes, town homes, condos, and co-ops — increased 2.4 percent to a seasonally adjusted annual rate of 5.15 million units in July compared to a slightly downwardly revised 5.03 million units in June.
Sales easily beat expectations. On average, economists expected sales to decline toward a pace of 5 million units in July. Earlier this year, sales missed estimates for seven consecutive months. Although sales were impressive last month, they remain 4.3 percent below the 5.38 million unit level a year earlier. This is the ninth consecutive month that sales were below year-ago levels.