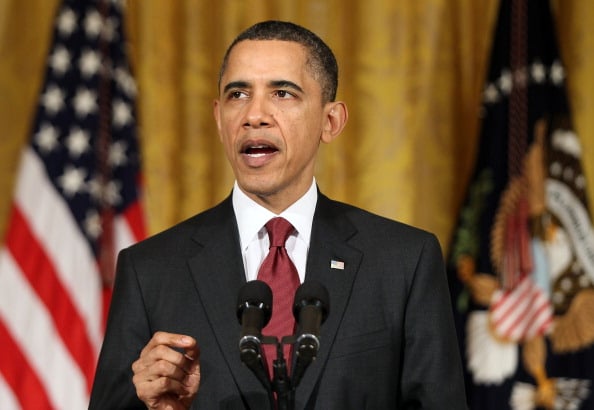 President Barack Obama has had a crowded agenda over the course of last week, particularly dealing with foreign politics but also working on some issues closer to home. His job approval polling has remained relatively flat for early June despite how busy it's been — dropping to 43 percent from the 44 percent it's been at — but by Friday and over the weekend he was back to 45 percent approval rating, average 44 percent for June's first week, according to Gallup. Here's a quick update on his recent political agenda including PR issues stemming from the return of Bowe Bergdahl and efforts to aid students graduating under a weight of debt, not to mention the hefty international assistance focus over the course of the last week.
1. Bowe Bergdahl
Bowe Bergdahl was an American prisoner of war that up until recently had been in imprisoned by the Taliban for five years. The decision from President Obama to trade five high ranking Taliban members from Guantánamo Bay for Bergdahl has become highly controversial for two reasons. Firstly, Bergdahl has been accused of deserting his position, and these unconfirmed suspicions regarding the events leading to his capture have complicated the sentiment from many that he was not deserving of a trade. Some are particularly critical of a trade releasing so many members of a terrorist organization. The President also did not notify Congress of his intentions before following through on the trade, which only added to the controversy. He spoke on the exchange during his trip in Warsaw. "The United States has always had a pretty sacred rule, and that is: we don't leave our men and women in uniform behind. Regardless of circumstances, whatever those circumstances may turn out to be, we still get an American prisoner back. Period. Full stop. We don't condition that," said Obama.
However, for some, the conditions of Bergdahl are of vital importance in whether or not the exchange was an appropriate sacrifice, but based on recent updates on Bergdahl's condition, many things are likely to remain uncertain for a time. Bergdahl has reported that he was caged and tortured, locked in the dark for weeks as punishment for escape attempts. His health is improved from earlier in his captivity when a video of him showed him looking underweight and haggard, and it has been theorized that his captors may have sought to improve his health before sending him home.