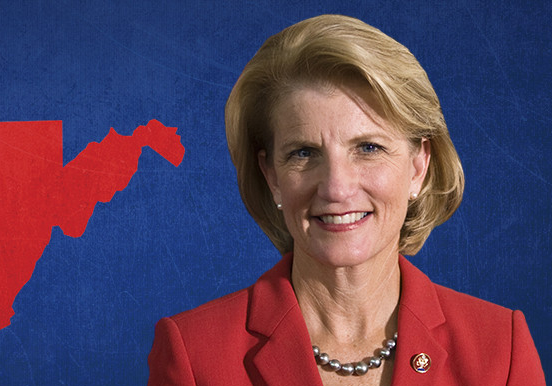 With primaries over in West Virginia, the two party candidates are looking fairly evenly split, making the state a major toss up in the coming election. This is especially pertinent for Republicans hoping to gain a majority this season, as past senators Joe Manchin (D) and Jay Rockefeller (D) represented two votes for the left. Now, with Shelley Moore Capito (R) looking prepared to give Natalie Tennant (D) a run for her money, The Washington Post calls West Virginia one of the state "pick-up opportunities for Republicans."
Capito is showing at 48 percent support according to Rasmussen Reports, compared to Tennant's 39 percent. Nine percent are undecided, and 5 percent are in favor of a different candidate. What makes those numbers seem even closer is the fact that West Virginia, while not overall a solid blue state, tends to give Senate elections to the left. "Republicans have come close to winning a Senate seat in West Virginia only twice in the past half-century: in 1978, when Gov. Arch Moore nearly defeated Sen. Jennings Randolph, and in 1984 when John Raese lost to Gov. Jay Rockefeller by four points," states Real Clear Politics.
The last Republican senator in West Virginia was John D. Hoblitzell Jr. in 1958, and he wasn't elected; he was appointed to fill in for a single year after the death of his predecessor. The last elected GOP senator in West Virginia was W. Chapman Revercomb in 1956 for a special election to replace Harley M. Kilgore (D), who died before completing his term. So should Capito manage to maintain on her lead, she'll be major switch up in political preferences for West Virginia — not a good sign for Democrats who are already struggling to get voters to the poll for midterm elections.