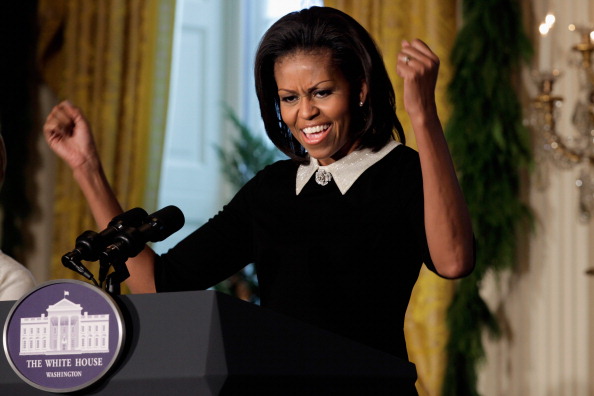 Sources have confirmed the Obamas purchased real estate in Asheville, NC. The White House has not yet confirmed.
It seems all the bookmakers sending the Obamas to New York City or back to Chicago after the end of the President's second term are wrong by a few thousand miles.
A source close to Wall St. Cheat Sheet has confirmed that the Obama family have purchased property in the city of Asheville in North Carolina as a post-Presidency residence. A call to get an official confirmation from the White House wasn't immediately returned.
The President discussed retirement there last year during his trip to North Carolina during a speech in Asheville. "Love coming to Asheville," said Obama. "Michelle and I always talk about how after this whole presidency thing, we're looking for a little spot to –" here an audience member said, "Come on down" — "Come on down? Play a little golf, do a little hiking, fishing, barbecue," said Obama. "There's two things that keep bringing me back here. Number one is I really like the people. And number two is 12 Bones, which I will be stopping on the way back to the airport." On the one hand, a smaller city like Asheville doesn't offer the same enormous population to lose oneself in as does New York or Chicago. On the other, the president and his wife clearly like the area.
"The president first visited the Asheville area during the campaign, and he liked it so much that he vowed to take his family there. The president and first lady are planning to spend a quiet weekend enjoying some of the many things this beautiful part of the country has to offer," reported the White House. This, of course, led to a great deal of "vacation like the president" slogans from the city's tourism industry. "Find out for yourself what makes the Asheville area a vacation destination worthy of a president!" reads an Asheville Chamber of Commerce posting.