It's that time of year again, when after the dust has settled and the smoke has cleared, Car & Driver chooses what it deems to be the 10 best cars on sale for 2014.
"For a full week each fall, we lock the office, turn off our phones, and engage in the most comprehensive and focused driving in the car-evaluation business," Car & Driver says. That week is over, and the results are out. The tests cover vehicles of "the fullest picture extant of the best cars on the market for under $80,000 … which offer the most value, that elegantly and comprehensively fulfill their missions, and that engage their drivers in spirited conversation."
Two Mazdas made the list, but for the first time in eight years, the Miata is not one of them. Audi made a strong showing, while American firms also put in their share. "Five all-new cars replace a few stalwarts, redefining excellence for the entire industry. And fully half of our awardees start under $25,000." The following cars that made the cut are listed alphabetically.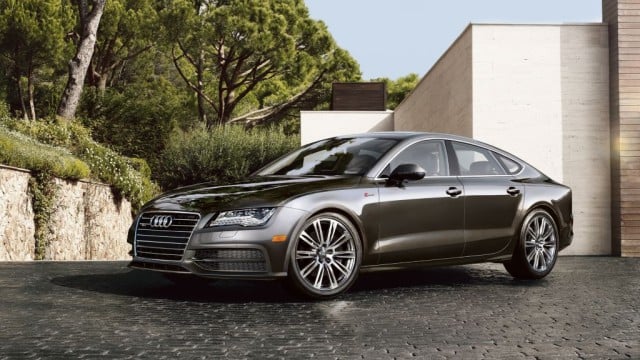 1. Audi A6/S6/A7
"The S6 is a leather-covered cannonball," Car & Driver reports, and we'd be inclined to agree. However, the praise extended past the high-performance variants to A6 and A7, as well. All three are based on the same underpinnings and presumably share a lot in common on the ground floor. Sheer refinement, the "least frustrating infotainment system [Car & Driver has] ever used," and "exemplary steering and body control" make the Audi midsize sedans a favorite at the magazine.
"The Audi mid-sizers' only downside is cost," Car & Driver writes.