As 2013 winds down, award season for the film industry is heating up. This year, we've been treated to numerous remarkable films from seasoned Hollywood vets and exciting newcomers. But only a handful will go on to be nominated for the coveted Best Picture Academy Award. Between critical praise and box office success, these movies seem to have the best chances to go for Oscar gold.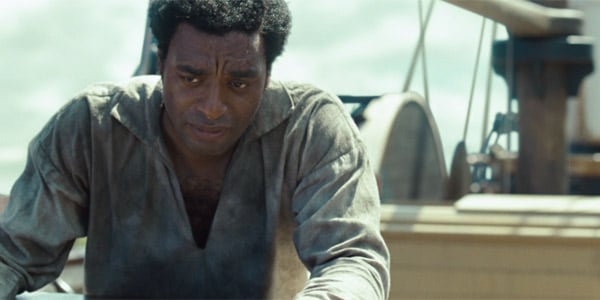 1. 12 Years a Slave
Some movies make you feel good — and some just make you feel. Steve McQueen's 12 Years a Slave is not a feel-good film — but it might be one of the most important movies of the 21st century.
It tells the true story of Solomon Northrup, a free man who's captured and sold into slavery in a pre-Civil War South. It features a large ensemble, led by Chiwetel Ejiofor in a revelatory performance as Northrup. It's a devastating, brutal, and completely memorable film, and one the Academy is almost sure to not forget when it's time to name its nominees.