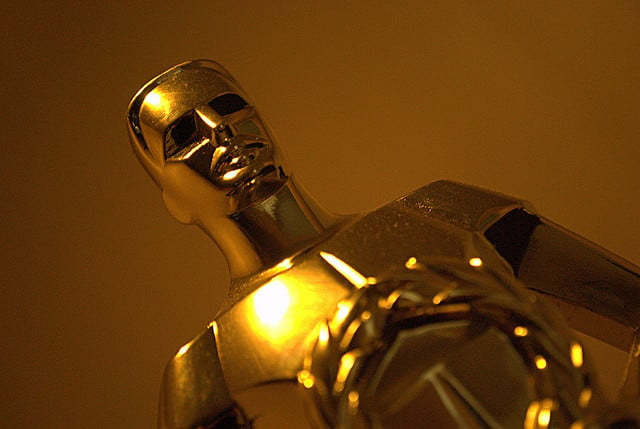 The 86th Academy Awards will be presented March 2, but the race to Hollywood's most prestigious awards ceremony begins much earlier than that. Pre-Oscar talk has essentially been in effect since late August, when Lee Daniels's The Butler became the first film involved in Best Picture conversations. However, in recent years, the awards season has officially kicked off with the Hollywood Film Awards, which calls itself "the first stop of the awards season."
The 17th annual Hollywood Film Awards were held October 18-20 at a gala ceremony at the Beverly Hilton Hotel in Beverly Hills, California. Rather than nominate films, filmmakers, and actors to compete for awards, the Hollywood Film Awards choose award recipients — referred to as honorees — by an advisory team made up of a cross-stitch of Hollywood professionals. In recent years, the Hollywood Film Awards have proven a good place to get a pulse on the awards season as it moves toward the Oscars.
This year's Hollywood Film Awards mostly supported the early Oscar talk of late summer and early fall. Steve McQueen's 12 Years a Slave garnered some of the most prominent awards of the ceremony; Sandra Bullock and Matthew McConaughey received acting honors for their roles in Gravity and Dallas Buyer's Club, respectively; and Daniels received Best Director for his work on The Butler. Given what we now know from early Oscar talk and the most recent Hollywood Film Awards, here are the films most likely to win a Best Picture at the Oscars out of the 10 Best Picture nominations, moving from most likely to least likely.