Another Consumer Reports, uh, report has been released, and as usual, this one is also likely to cause some division among the automotive faithful. In its latest ranking, Consumer Reports chooses the 10 cars that offer the most value — bang for your buck, as it were.
"We think that real value is not necessarily how much you spend but what you get for your money," Consumer Reports says. "Vehicles that are reliable, perform well, and don't cost much to own represent the best values. Overall, small cars and sedans provide the best bang for the buck."
The following list of 10 cars represents the "best combination of performance, utility, and reliability for the money, considering all owner costs over a five-year period," the publication explains. All models are presumably from the 2013 model year and are ranked by their value rating. You can read more about Consumer Reports' value ratings here.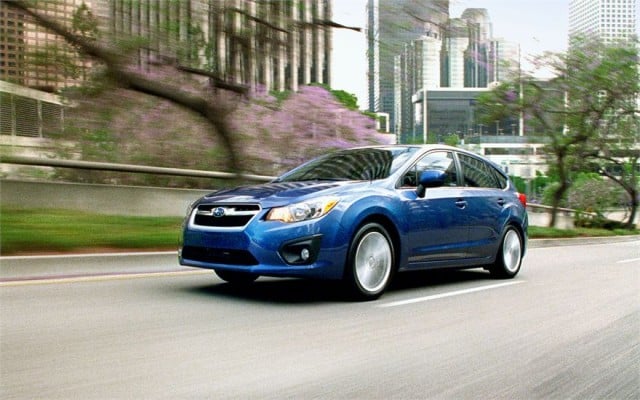 10. Subaru Impreza Premium
Subarus have proven to be reliable performers in numerous aspects, and a reasonable entry price of about $18,000, standard all-wheel drive, admirable fuel economy, and Subaru's record of reliability put the Impreza at No. 10 on the list.