From albums to books to other goodies, here's a list of the top ten gifts for the music lovers on your Christmas list. Included in the list are some of the most popular or highly-anticipated albums of the year — which can be given as a CD, vinyl, or digitally depending on how your music lover prefers to get their aural fix — some famous musicians spilling their guts via autobiographies, and other present ideas for the musically inclined.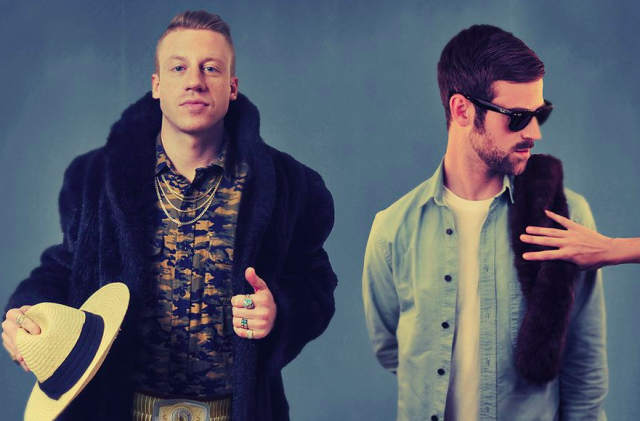 1. Macklemore and Ryan Lewis, The Heist
Macklemore and Ryan Lewis' album The Heist introduced the world to a white rapper from Seattle who uses hip hop to criticize consumerism and call for the legalization of gay marriage. Though he may be compared to Eminem for being a white MC, Macklemore is Eminem's opposite in many ways. While Eminem has infamously glorified bad behavior throughout his career, Macklemore provides a counter-point, rapping about thrift shopping, preaching the evils of drug addiction, and calling for the world and himself to just be more accountable for their actions. The album won the American Music Award for Favorite Album-Rap/Hip-Hop and Macklemore and Ryan Lewis won Favorite Artist-Rap/Hip-Hop. "Thrift Shop" was the summer's biggest and most fun jam, and a song that also calls out its own genre for rampant materialism. The Heist appeals to both rap purists and those who don't frequently listen to the genre — a record that has broad enough appeal to be a perfect gift for almost anyone.