This November proved to be fruitful month for American automakers, as it commanded a 10 percent sales gain over November 2012, Cars.com reports. The Big Three all saw substantial increases, as Chrysler Group picked up a 16.1 percent sales gain, Ford (NYSE:F) saw a swell of 7.2 percent, and General Motors (NYSE:GM) posted a sure-footed 13.7 rise in sales for the month.
Japanese manufacturers fared well also, as Toyota (NYSE:TM) and Nissan (NSANY.PK) both reported strong retail surges during the Black Friday weekend to cap off the month.
Interestingly, discount activity was higher during the month, amounting to about to 15.1 percent off MSRP, up from 13.7 percent last year. However, this was unable to offset rising sticker prices, which made the average new car sell at $32,888 in the first half of the month; that's $689 more than in November 2012, Cars.com notes.
Here are the top 10 sellers from this past month.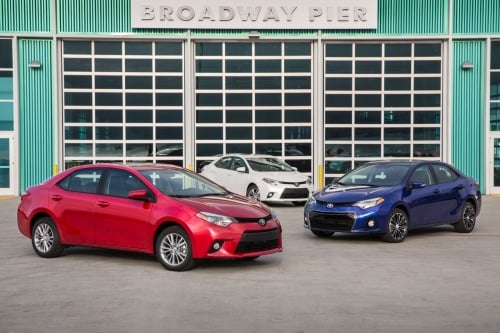 10. Toyota Corolla
Despite a sales decline of 0.8 percent over last year, the Toyota Corolla held on in 10th place, with 22,434 vehicles sold. The Corolla remains 5 percent up on the year, with 279,618 vehicles sold.