It's no surprise that the United States has come to rely on China, India, and other emerging economies for labor and supplies, as these countries can produce the volume of components that the American market demands at a price that keeps the end product in a range that we here consider to be affordable.
However, there has been a resurgence in demand for American-made goods, as the foreign-made strategy has turned into a crutch for U.S.-based manufacturers. With the real-world effects sinking in — the outflow of jobs, the drain on the national economy — buyers are becoming increasingly aware of where the products they buy are sourced from. There is no exception to this when it comes to automobiles, as automakers both foreign and domestic have been investing heavily in the American workforce and supply chain.
Using information from Part 583 of the American Automobile Labeling Act, the National Highway Traffic Safety Administration has ranked a whole slew of cars and trucks by the percentage of their components sourced from the U.S. or Canada. You can check out the full list, plus the rules and requirements used to determine the rankings, here.
Here are the leading vehicles for 10 categories that sport the highest percentage of Canadian and U.S.-sourced parts for 2014. The following list is not ranked by any specific measure, other than product category.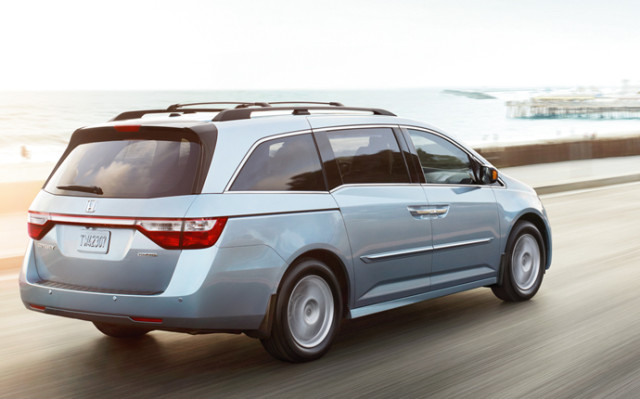 1. Minivan: Honda Odyssey
Not only is the Honda (NYSE:HMC) Odyssey one of the best choices for buyers in the minivan segment, it's also one of the most American-blooded too, with 75 percent of its parts coming from North America. The entire Honda minivan is assembled on American soil, down to the engine; the transmission is sourced from Mexico.