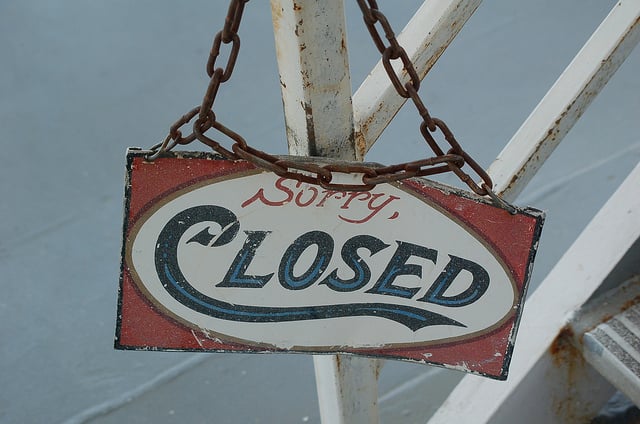 The year 2013 has put on a dramatic economic production for those with their eyes on the market and government stage. In some moments, it had us holding our breath and sitting on the edge of our seats, and in others, it had us crying at the loss of well loved characters on the stage of national and international finance. As this years curtain is drawn closed and the stage for next year is set, let's reflect on the ten most important economic events we saw in 2013.
1. Government Shutdown
Easily the most important economic event of 2013 was the government shutdown over the Congressional budget standoff. The shutdown set off a chain reaction of concerns and market uncertainties. According to a White House Office of Management and Budget report, the cost of furloughs in lost productivity alone tallied up to $2 billion.
The Council of Economic Advisers estimated that the shutdown — in combination with the default scare — resulted in possibly as many as 120,000 private sector jobs being created in just the first two weeks of October. Then, there was the economic uncertainty that all furloughed workers dealt with — cutting consumer spending and consumer confidence not far ahead of the holiday season. At the end of November, the consumer confidence index dropped to 70.4 from 72.4 in October — continuing the droop that's been the pattern ever since the shutdown.