It appears that if someone lives in one of the 10 wealthiest zip codes in the United States, that person would drive one of three cars: a Tesla (NASDAQ:TSLA), a Mercedes-Benz, or interestingly, a Jeep (FIATY.PK). That's according to some in-depth research conducted by Edmunds.com senior analyst Jessica Caldwell, who compiled a list of the wealthiest zip codes and determined what the most popular car in each region was.
The article was intended to showcase the permeation of the Tesla Model S in the areas with the highest concentrations of wealth, and while it did so, it also shed some light on some interesting phenomena: Cars from BMW, Porsche, Cadillac, and so on were nowhere to be found. And while the Model S is often critiqued for being a toy for the wealthy, it seems to be performing that task very well, as it is the most-registered car in eight of the 25 most expensive zip codes in the U.S.
Here's a look at the wealthiest 10 zip codes and the most registered cars in each location. Note: this list is broken down by zip code, so cities with more than one wealthy neighborhood making the cut — New York, for example — are listed more than once.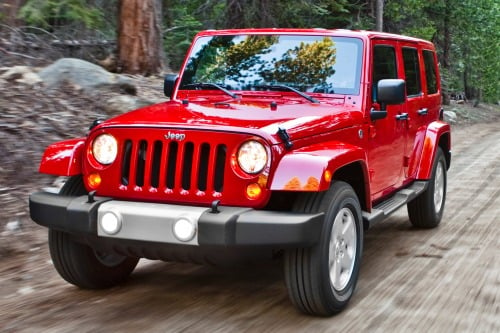 10. New York, New York — Jeep Wrangler
Zip code 10012 in New York boasts a median home price of $4,212,447, yet despite its urban nature, residents in this locale prefer the Jeep Wrangler as their choice of wheels.