It's that time of year once more when we take a few moments out of our busy lives to reflect on what we have and be thankful for what we have, before loading up on more stuff for the holiday season. For gear heads and car enthusiasts, vehicles of some kind will inescapably come to mind, so we've put together a list of cars from 2013 that we're thankful for — for one reason or another.
Whether they are new, redesigned, or lightly refreshed, each of the following cars bring a certain something to the table — performance, style, whatever. By no means is this list comprehensive though, so feel free to add your suggestions in the comments below. The following are not ranked by any particular metric.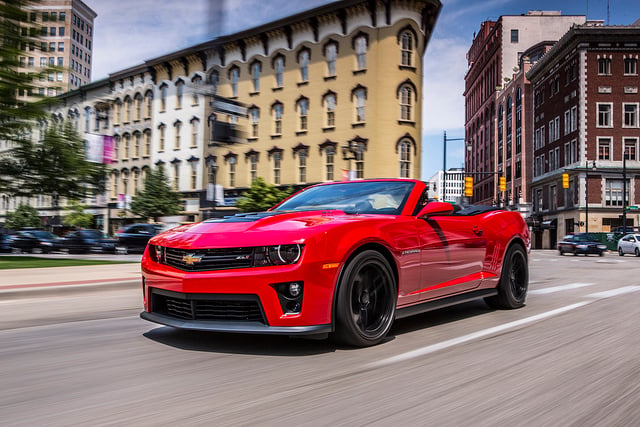 10. Chevrolet Camaro ZL1
With 580 horsepower and enough torque to put wrinkles in the asphalt, there isn't a whole lot not to like about the Chevrolet (NYSE:GM) Camaro ZL1, and its supercharged 6.2 liter V8. All that power and ferocity can be put to good use in more than a straight line, too, as the Camaro ran the famed Nurburgring in just over 7 minutes and 41 seconds.