"Driving enjoyment, not practicality, is of paramount importance to many coupe buyers, and this segment is home to some of the sportiest choices on the market," Edmunds.com said in the introduction of its list of the most fuel-efficient coupes for 2013. While that certainly may be true, there are some who use coupes as their daily drivers, and therefore may not want to deal with the pump-induced headaches that the more seriously performance-oriented coupes can cause.
"The picks that follow are the most fuel-efficient coupes for 2013," Edmunds continues. "Our list includes a microcar, two-door versions of popular family sedans, a couple of affordable sports cars and a handful of more glamorous luxury models."
As far as the rules? "We used the EPA's combined fuel economy formula: 55 percent of city miles per gallon rating plus 45 percent of highway miles per gallon rating."
Notably, each car is chosen with the "most frugal" powertrain available.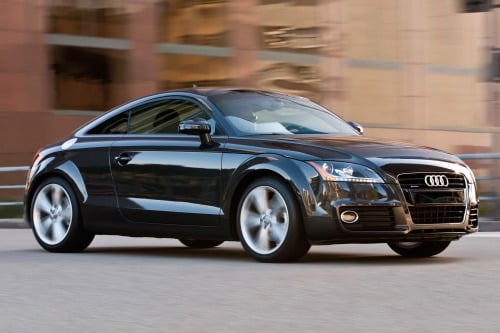 10. Audi TT/TTS
The Audi (VLKAY.PK) TT — and its sportier TTS-badged sibling — both boast 26 miles per gallon combined, with 22 in the city and an admirable 31 on the highway. The TT offers a sleek, compact body that's fun to drive and comfortable, but is not an ostentatious flaunting of one's checkbook.