For many gear heads and car enthusiasts around the world, there is no greater authority on automobiles than the British television series Top Gear and its bumbling cast of hosts who make the show enjoyable even for those who aren't as passionate about cars.
So when the show announced that it compiled a list of the 50 best cars from the last 20 years, people paid attention. To celebrate Top Gear magazine's 20th birthday, the show did just that — but we'll let them explain:
"As no one knew how to bake a cake, we thought we'd keep it simple and crown the greatest car of the last 20 years instead. Unfortunately this simple idea caused a great deal of fighting in the Top Gear office. Tempers run high on these matters. At least two black eyes ensued. At one point, a chair was set on fire."
And so, Top Gear called on its legion of fans to help the show narrow down the greatest cars of the past two decades. More than 100,000 people voted in the open poll, and here are the results — the top 10, at least (you can go here to see the full list, explanations for why a certain vehicle was chosen, and the rules).
Here are the top 10 greatest vehicles as chosen by Top Gear's dedicated fan base. Notably, the cars pictured may not exactly line up with the car in question, but we did our best.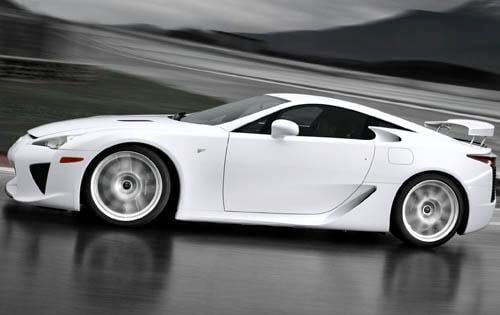 10. 2010 Lexus LFA
Lexus's — and by extension, Toyota's (NYSE:TM) — first foray into the hardcore supercar world resulted in the LFA, with its high-revving V10 and a seriously calculated and scientific approach to engineering.
"Expensive, over-specified and looks like an evil transformer. The greatest Japanese car? Maybe," Top Gear said.