"New cars have never been more reliable, so used-car buyers have never had it so good," Kelley Blue Book says. The publication's not wrong, either — as new cars continue to improve, the secondary market for automobiles only gets better. And as the new vehicle market continues to grow, the secondary does, as well, offering more vehicles at lower costs. In short, consumers get a wider variety for less cost.
If you're in the market for an affordable car — whether it's for a new, inexperienced driver or if you just don't want to spend a gratuitous amount for a brand-new vehicle — there is a substantial pool to choose from. The following is a list of Kelley Blue Book's best picks.
The auto guide earlier this year threw together a list of all used cars dating to 2003 with a Kelley Blue Book Retail Value (KBBRV) of less than $8,000. The organization then hand-selected 10 standout models to make a list of the the 10 Best Used Cars Under $8,000, spanning all kinds of models.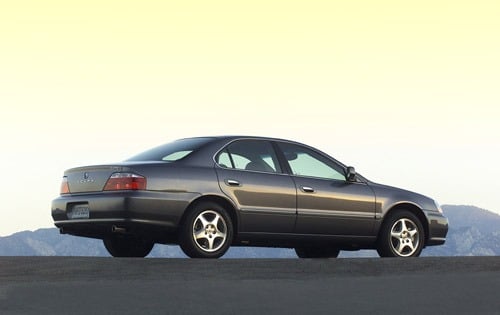 10. 2003 Acura TL
As it benefited from a lower price than its competition when it was new — despite its being arguably better equipped — the Acura (NYSE:HMC) TL has become quite a bargain as a luxury vehicle, backed up by Honda's fantastic reliability record. As of January, it had a KBBRV of about $6,768.