The crossover segment has seen tremendous growth over the last couple of years, and for good reason. The category gives families needing ample utility a more fuel-efficient alternative to larger SUVs, and on the other end, it gives those looking to size up a slate of choices that don't require jumping to a full-size SUV that is cumbersome and thirsty for fuel.
Early on, crossovers were reserved for entry-level brands. However, once luxury manufacturers discovered the potential of the SUV-wagon breed, they hopped on board, and crossovers now account for an invaluable portion of their business.
Here are the 12 vehicles that make up the slate of luxury crossover options this year. Many are available now, though some aren't scheduled for release until later in 2014. Since we here at Wall St. Cheat Sheet haven't driven the vehicles in question ourselves, we turned to the automotive expertise of Edmunds.com for some insight as to the pros and cons of each vehicle. The following are ranked alphabetically.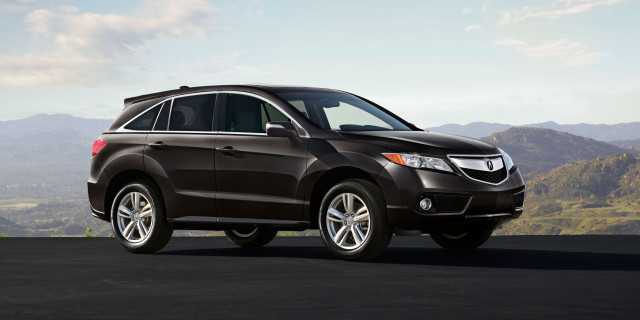 1. Acura RDX
Base price: $34,520
Fuel economy: 20 miles per gallon city, 28 miles per gallon highway
Pros and cons: The Acura (NYSE:HMC) RDX offers a commendable degree of refinement for a good price relative to its segment. The V6 is strong but tends to sip fuel rather than swill; passengers in the back can take advantage of generous rear legroom, and the RDX also boasts a healthy standard features list. However, the RDX isn't as fun or sporty as others in its class, and as good as the options list is, some competitors offer more.
Options worth splurging on: For those in climates that are more sensitive to cold weather, opting for the all-wheel drive is always a good idea. The fog lights ($360) can greatly improve reduced visibility, and splash guards ($138) will help keep debris and dirt from chipping the paint around the wheel wells. Inside, the all-season floor mats ($160) will help keep the upholstery clean.