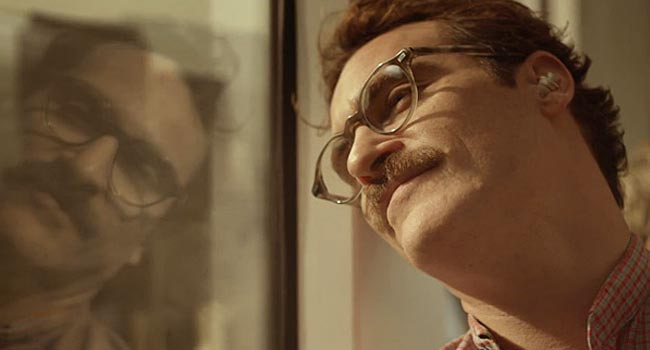 Spike Jonze's newest film Her, starring Joaquin Phoenix about a man who falls in love with an operating system in the near future, is getting the kind of attention recently that makes it this year's unanimous dark horse candidate in a variety of categories. The first of Jonze's feature films to be solely written by the talented filmmaker, Her has been praised for telling a soulful and intelligent story that contemplates the changing landscape of relationships.
For Jonze, Her is the the most recent step in the evolution of one of the most fascinating and prolific filmmakers in recent memory. If you don't know much about the work of Jonze, the word "prolific" might not make a lot sense for a director who's made only four feature films since 1999, but that's because the filmmaker has worked across a variety of film and video mediums that covers everything from music videos to short films to commercials and more.
So with Her looking more and more as if it may be Jonze's finest feature film to date, let's take a look at twelve projects across varying mediums that have led the director to where is today. This is by no means a comprehensive list for a director with dozens upon dozens of projects in a career that spans over twenty years, but these projects are the most well-known of the bunch.