The Insurance Institute for Highway Safety is known for its vigorous tests and checks of mass-produced vehicles, and the resulting ratings the agency yields can have the design panel of a certain car back at the drawing board. At the end of the year, the institute has released its latest slate of safety picks — the cars that it recommends based on their performance in testing.
"We've made it more difficult for manufacturers this year," IIHS President Adrian Lund said. "Following a gradual phase-in, the small overlap crash is now part of our basic battery of tests, and good or acceptable performance should be part of every vehicle's safety credentials. We also felt it was time to offer extra recognition to manufacturers that are offering a proven crash avoidance technology."
Some automakers have found the small overlap crash test to be quite challenging, although it's one of the more common crash scenarios. However, the companies are finding ways to make it work, and cars are as safe now as they ever have been.
Safety technology is also becoming more affordable overall, and the IIHS is pushing for a greater adoption of crash-avoidance systems to mitigate risk in the first place. Here's a list of 12 cars for 2014 that were tested by IIHS and were award the Top Safety Pick+ designation — with base MSRPs that also fall under $30,000.
Disclaimer: Each vehicle listed managed its safety scores when equipped with crash prevention systems, which may result in the total price being more than $30,000.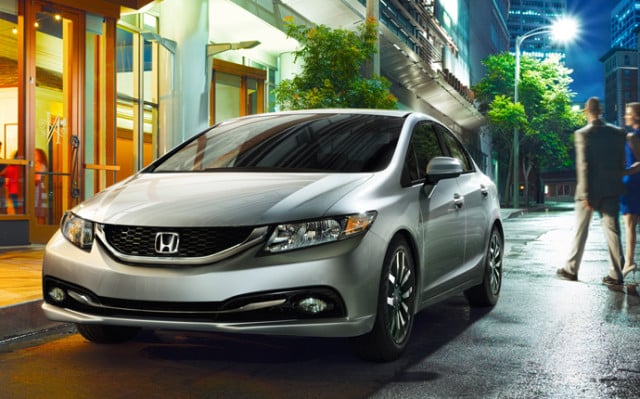 1. Honda Civic
Honda's (NYSE:HMC) venerable Civic has been awarded a Top Safety Pick+ designation and starts at $18,390. It manages 30 miles per gallon in the city and 39 on the highway.