In the past, the demand for space and room almost always came at the detriment of fuel economy and efficiency. Nowadays, this isn't as much the case, as Edmunds.com set out to demonstrate with a list of the most fuel-efficient SUVs and crossovers for 2013.
Some entries on the list are corporate siblings, but even under different badges, we noticed that they garnered different ratings from the Environmental Protection Agency, as well. "Our list includes a couple of hybrids, but it's dominated by the compact, gas-only crossovers that have proven to be strong sellers for automakers in recent years," Edmunds writes.
"Our rankings are based on the Environmental Protection Agency's (EPA) miles-per-gallon ratings for city and highway travel," the site continued. "Each vehicle's placement is determined by its combined fuel economy rating. We used the EPA's combined fuel economy formula: 55 percent of city mpg rating plus 45 percent of highway mpg rating."
That being said, here are the best bets for fuel and space-efficient vehicles in 2013.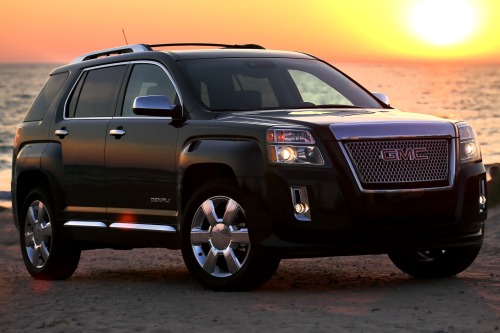 12. GMC Terrain
As GMC's (NYSE:GM) smallest model, it's no surprise that the Terrain gets the best mileage in the lineup, too. A capable 2.4-liter inline-four returns ample fuel economy for the degree of practicality that the terrain offers, especially when put into the gas-sipping Eco mode.
City: 22 miles per gallon
Highway: 32
Combined: 26