With the holiday season just around the corner, it means different things for different people. For many, though, it at least partially involves some traveling, be it in the air or on the ground. On the topic of the latter, having the right vehicle can make all the difference between an enjoyable family voyage or a complete hassle that casts a shadow over what is supposed to be an enjoyable time of the year.
For those who will be traveling great distances, the readers of Edmunds.com earlier this year threw together a list of what they believe to be the best vehicles for long-distance hauls – and the site is currently taking votes for its Best Cars for Getting to (and Away From) Holiday Gatherings list. It should be noted that the first list, detailed below, was compiled over the summer and does not take seasonal variables (i.e., the weather) into account.
Here are 12 cars that Edmunds.com readers felt offered the most if long-distance driving is a regular factor.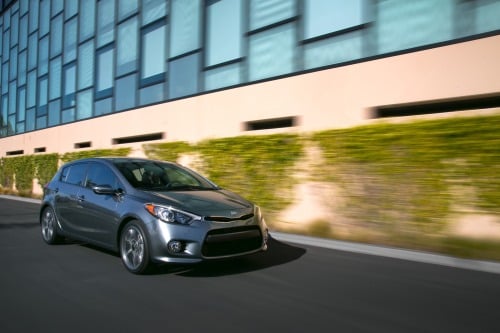 12. Kia Forte
The Kia Forte managed to eke out 12th place on the list, with 0.6 percent of voters opting for the Korean compact, though which body style — the Forte comes in hatchback, sedan, and coupe forms — was left undetermined.