Just the other day, we ran a story with the 12-car short list of vehicles that are in the running for the North American Car of the Year award, which is "among the auto industry's highest profile, most prestigious awards," as author and panelist Mark Phelan puts it. General Motors (NYSE:GM) was a prevalent force on the list of cars with three models represented on the short list alone. The company's dedication to redesigning its lineup seems to have paid off on the truck and SUV list, as well.
For those out of the loop, the North American Car of the Year awards involve numerous automotive journalists getting together, sorting through the vast array of eligible vehicles, and ultimately crown one to be the Car (or truck or SUV, in this case) of the Year for 2014. Here are the contenders for the truck and SUV awards for this year.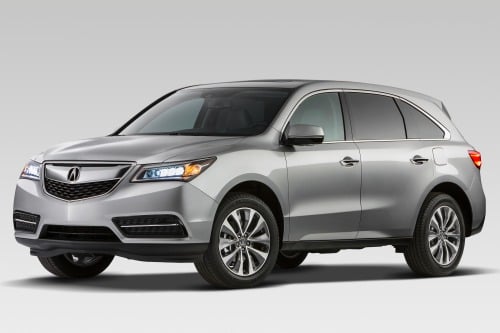 Acura MDX
Honda's (NYSE:HMC) Acura line has had its fair share of ups and downs over the last few years, but more recently, it seems Honda has really given more attention to its high-end line. That can be seen in the new MDX, it's leading SUV, which offers all the luxurious sophistication without being too gaudy.